Vistry Partnerships is working with the council to bring forward the proposals, which form part of Meridian One, the first phase of the Lee Valley regeneration scheme in north London.
In addition to the first 300 homes, Vistry Partnerships will be working with the council to bring forward a planning application for a further 700 homes within phase one later this year, including 50% affordable housing across the Meridian One site.
Enfield Council Leader, Cllr Nesil Caliskan, said: "This is a huge moment for Meridian Water and a giant leap forward for housing provision in Enfield. Meridian Water will provide thousands of good quality affordable homes in our borough and will play a major role in tackling the housing shortage here.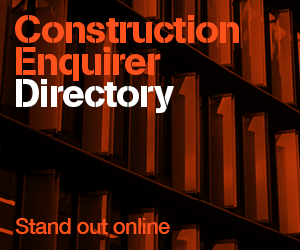 "Enfield Council is at the forefront of major infrastructure and house building schemes in our borough delivering affordable housing for residents"
Matthew Taylor, managing director of Vistry Partnerships London Developments said: "Designed by Hawkins\Brown and HTA Design with Fisher Cheng and Urban Projects Bureau, Meridian One is a huge opportunity to transform this area into a vibrant place for people to live."
Construction of the new homes is due to start in July and the first homes are due to be completed before the end of 2022.