Reef Group plans to redevelop the "ugly brown building" site with six mixed-use building projects to create the London Tribeca scheme.
VolkerFitzpatrick has bagged the first £29m project to deliver Apex, a 7-storey office job with ground floor shops and cafe.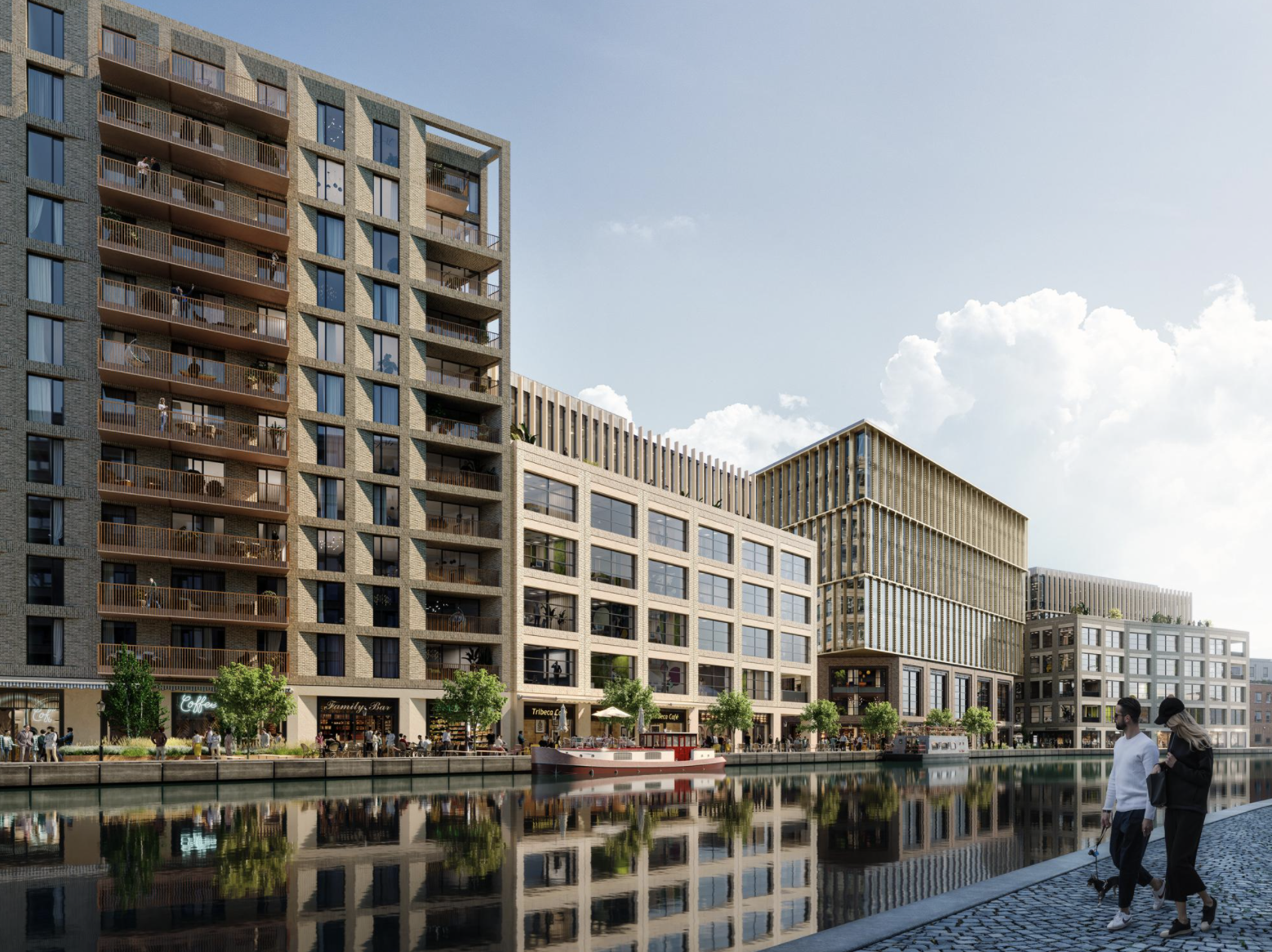 Following initial works this month to demolish the current structure on St Pancras Way, the team will separate the structural slab from its neighbouring plot before starting the build.
Stuart Deverill, managing director of VolkerFitzpatrick's Building division, said: "I am delighted that VolkerFitzpatrick has been appointed to deliver this first building within the new waterside Tribeca development. "
The project is scheduled for completion by spring 2023.