The Rail Accident Investigation Branch is looking into the incident last month when a MEWP ran away while being on-tracked at a road-rail access point near Belle Isle junction.
The machine was due to be used within an overnight possession of the track between Belle Isle junction and Canal Tunnel junction. The operator onboard was unable to stop the vehicle and jumped from it as it was running away.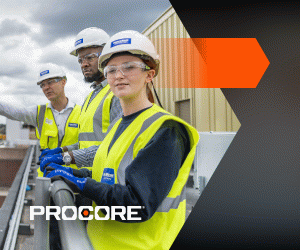 The MEWP ran away on a descending gradient and travelled along the Up Canal Tunnel line towards St Pancras station. It subsequently came to a stop within a tunnel, with the total distance of the run-away being approximately 700 metres.
No one was injured during the incident and no damage was caused to the vehicle or the infrastructure of the railway.
RAIB's preliminary examination found that a hydraulic valve on the MEWP's direct rail wheel braking system was not correctly set for operational use and that this was likely to have been the cause of the MEWP not being braked when it was on-tracked.
RAIB also found that a similar occurrence on a different type of MEWP had been reported via a National Incident Report (NIR) in 2016.