Known as project Oriel, the new 39,500m² hospital will be built near King's Cross at the site of the former St Pancras Hospital.
Aecom, Penoyre & Prasad and White Atkitekter have produced designs for the new hospital, which will see Moorfields eye hospital on City Road and the UCL Institute of Ophthalmology on Bath Street relocate to the purpose-built facility.
Bouygues and Mace are understood to be the last two firms bidding for the project. A winning contractor will be named this September when the full business case is expected to be approved.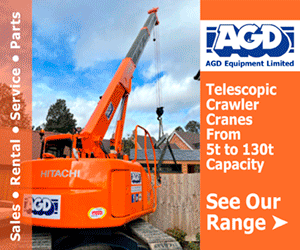 Work is scheduled to start in September 2022.
Oriel is part of a wider masterplan for the five-acre St Pancras Hospital site with plans being brought forward separately by King's Cross Central Limited Partnership (KCCLP) for mixed-use development on the remaining three acres of land.
The Treasury, the Department for Health and Social Care and NHS England / NHS Improvement have given the proposals the green light, which means that detailed work on designing the new centre can build momentum.