Wildgoose suffered further losses from a legacy care home job where previously its M&E specialist fell into administration midway through the project impacting on 2019 results.
In a further stroke of bad luck, the replacement M&E firm then also became insolvent last year towards the end of the contract as the business struggled to source staff and materials.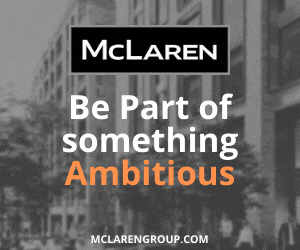 Further impacts from a client, which also collapsed before paying nearly £500,000 due from an adjudication, and higher costs due Covid-19 saw the firm book a £2m loss following the £1.8m loss recorded in 2019.
Due to a strong order book at the beginning of the pandemic revenue last year was slightly ahead of the previous year at £52m.
Finance director David Withers said the strong rebound in activity would put Wildgoose back on track again although increased demand was creating fresh challenges with Wildgoose preferring to negotiate work with clients rather than chase hard bid jobs.
He said: "The sudden influx of new ender opportunities is causing its own problems now in building products inflation but there is a large amount of work available in the market place in certain construction sectors where we are traditionally strong and we are beginning to restock our order book."
Despite the challenges, Wildgoose managed to maintain a healthy cash balance during the pandemic increasing cash by £300,000 to £4.6m.
The firm was also supported with a Covid Business Interruption Loan of £1.5m, which was drawn down after the year-end in October to further supplement its bank balance and cash needs.