Sprostranova was a director of Health, Safety, Environment and Sustainability at Balfour, and before that held a senior role at the Health and Safety Executive where she was principal inspector.
At Mace, Sprostranova will help drive the organisation's work in safety by design, eliminating risks from the earliest stages of projects.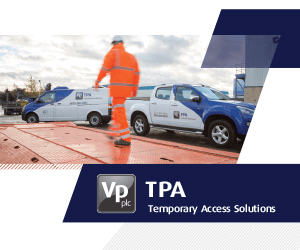 Mace has set ambitious goals for 2026 in its new business strategy, and the new appointment is vital to setting new health, safety and wellbeing standards across all projects.
Sprostranova, Head of Health, Safety and Wellbeing for Construction at Mace, said:  "I've always been passionate about setting high standards and practices in health and safety and Mace is a force for change in our industry and one that leads by example. I am excited to be part of this journey, delivering iconic projects better and safer, prioritising our people and local communities."