The next phase includes a 17-storey hotel at the south western corner of the development and an adjacent 10-storey office building, Three Chamberlain Square, fronting Paradise Street.
The new hotel designed by hotel specialists ISA Architecture and Paradise masterplanners Glenn Howells will feature 152 bedrooms, a ground floor food and beverage offering, plus a sky bar with panoramic views across the city.
Three Chamberlain Square, the new 180,000 sq ft office building, has been designed by Feilden Clegg Bradley Studios to be among the most sustainable commercial space ever brought forward in the regions.
Phase One of Paradise, which completed earlier this year, includes the first two buildings, One Chamberlain Square and Two Chamberlain Square, built by BAM Construction.

Last April,   Birmingham City Council also awarded planning permission for the 49-storey, 155m tall Octagon residential building at the northern edge of Paradise that will bring 370 flats to the city centre.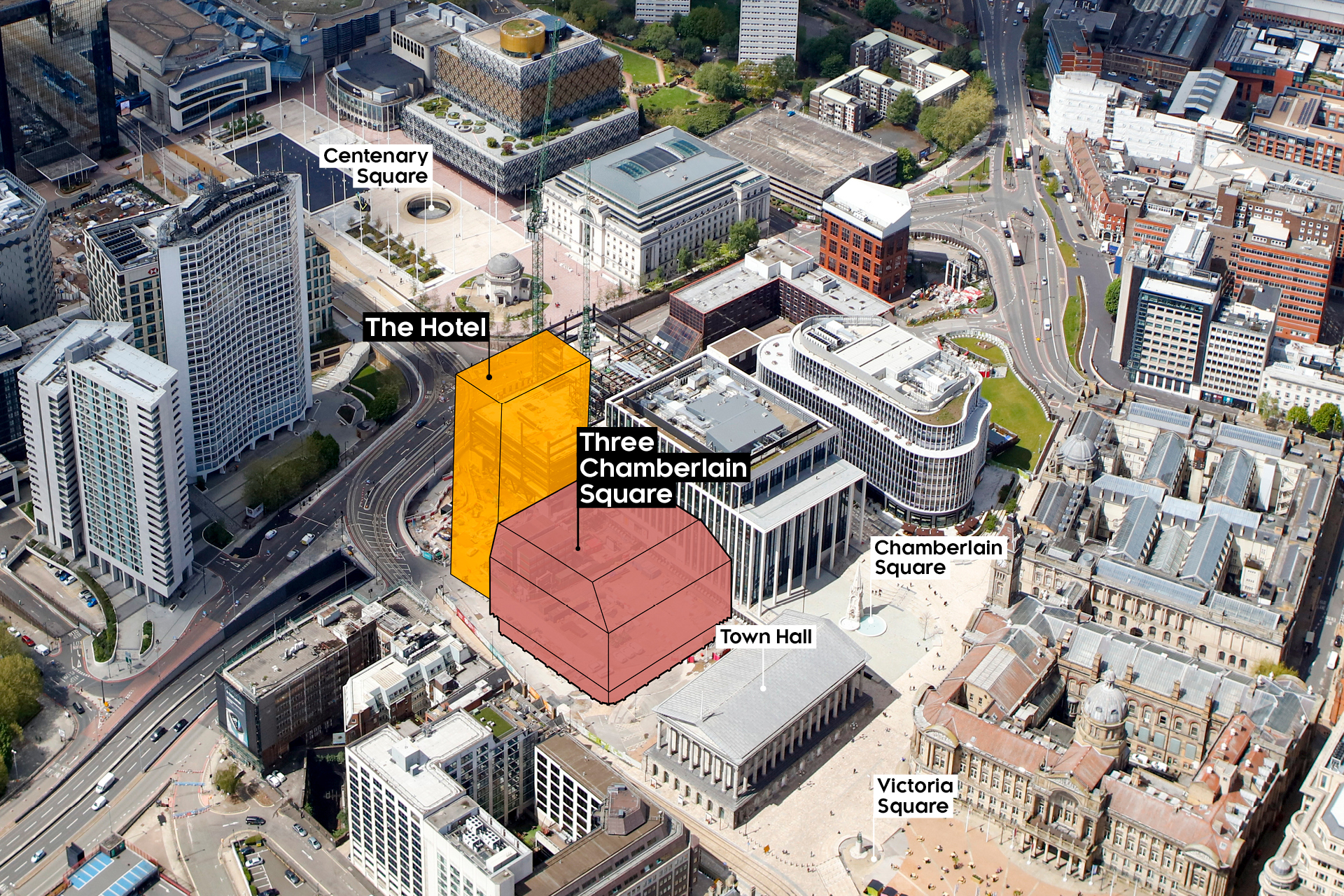 Rob Groves, regional development director with Paradise development manager MEPC, said: "Our ambition at Paradise has always been to create a truly mixed-use development and in our proposals for completing the second phase we are bringing together plans for hotel and leisure use, exemplary commercial space and a large amount of new public spaces.
"Moving ahead with a number of new buildings right now is a massive vote of confidence in Birmingham and the regional economy's recovery from the Covid pandemic.
"We have had an incredibly positive response to our first two buildings and the transformation of Chamberlain Square."