Figures in the latest National Audit Office report on the project show that between the start of the contracts in 2009 and 31 March 2021 Crossrail Ltd has paid £531m to Bechtel.
The project management specialist's original contract was valued at £400m.
Consultant joint venture Transcend – made up of Aecom, Jacobs and Nichols Group  – has also been paid £127m up to March in its role as programme partner.
The latest NAO progress report puts the latest Crossrail final cost estimate at £18.9bn after the impact of Covid-19 added another £289m to the bill.
The full extent of cost hikes on 19 of  the project's 36 main construction works contracts was also confirmed as per the table below: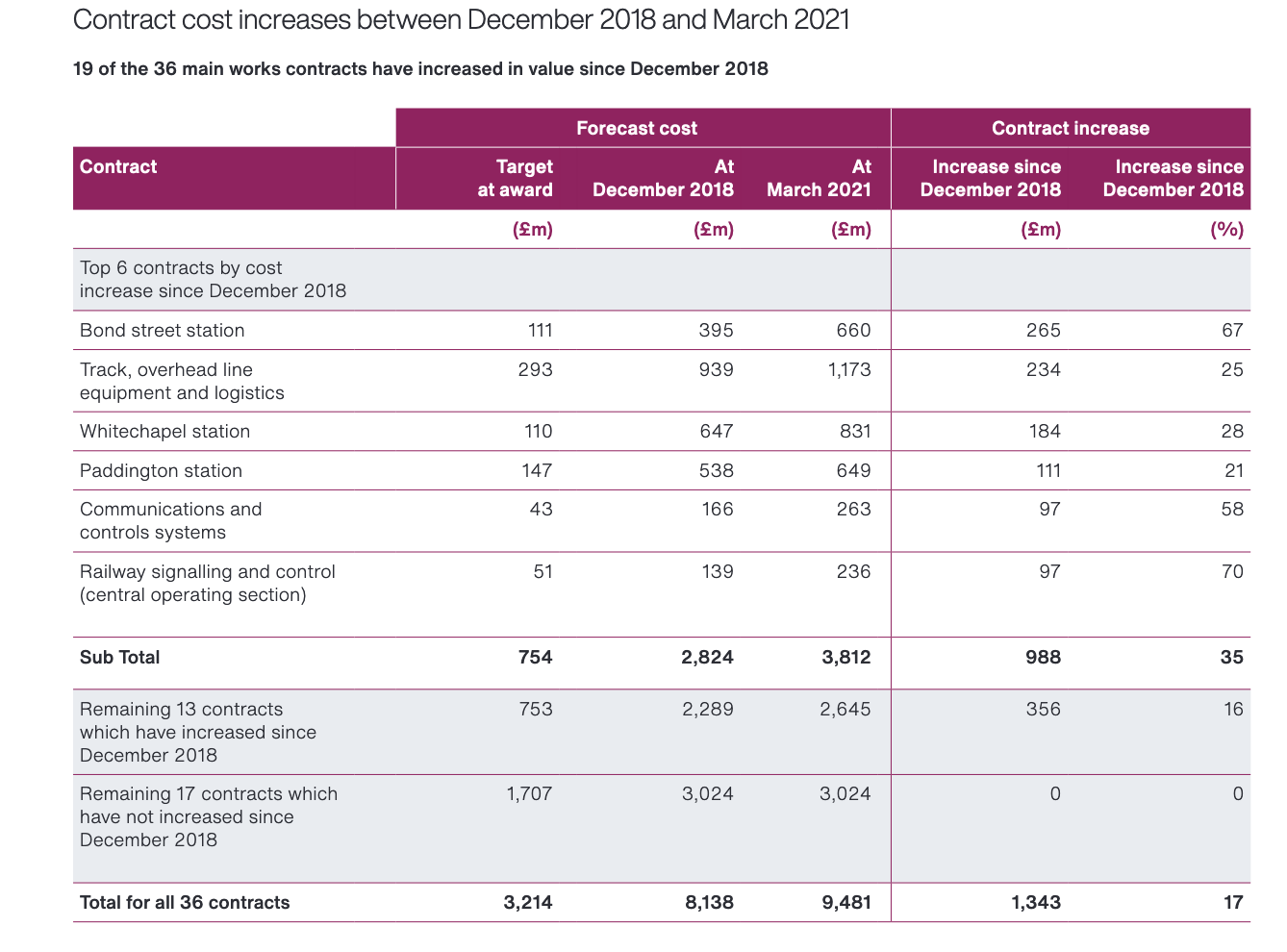 Major construction work is complete but train testing is already slipping behind schedule.
Gareth Davies, the head of the NAO, said: "Crossrail was further from completion than anyone understood when the Department, TfL and Crossrail Ltd reset the programme in 2019. The problems we identified in our previous report have been difficult to address and have continued to affect the programme.
"There are now encouraging signs that Crossrail is in a more stable position. However, it will require further funding to complete, and there are still significant risks that must be managed as the Elizabeth line undergoes operational testing.
"As the Elizabeth line nears the start of services in 2022, TfL and government must think through how to realise the benefits of the railway in order to maximise the return on almost £19 billion of investment."
To read a full copy of the report click here.