In maiden results as an employee ownership trust, managing director Seb Fossey described it as a resilient performance in a challenging year for the industry.
Group turnover fell by nearly a third to £76m for the year ended 30 November, as the business prioritised strategically aligned profitable delivery over  turnover.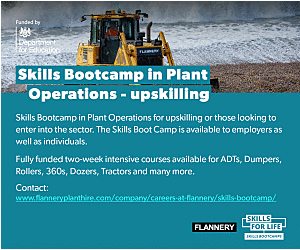 With no reliance on borrowing, the business remains debt-free, funding its working capital requirements from operating activities.
Fossey said: "McGee's transition to employee ownership has brought about a culture of engagement and empowerment that has enhanced our ability to innovate and improve the efficiency of the business.
"It has allowed the group to commit to our long-term strategy, which has contributed to our resilient performance during the pandemic and will continue to benefit us in the future.
"We are forecasting that turnover will recover towards pre-pandemic levels in financial year 2021 and are confident that we will continue to deliver value to our clients on our strong order book and associated pipeline of opportunities over the coming year."