The contractor will consider trials of an 'Electric Road System' on a 20-kilometre stretch of road near Scunthorpe.
Electric Road Systems supply battery-electric trucks with electricity from overhead catenaries like those on the rail network enabling HGVs to charge dynamically as they drive.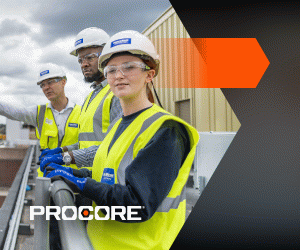 Costain will get the funding cash as part of a £20m drive by the government to encourage HGV operators to convert to battery-electric vehicles.
Other firms involved in the programme include Leyland Trucks and Siemens.
William Wilson, CEO of Siemens Mobility Limited, said: "Investing in proven technologies like eHighways can help us go further and faster to decarbonise the UK's transport network, and support jobs and growth to level up the country.
"By building on successful trials from other countries like Germany, our trial will help the UK move a step closer to replacing more polluting trucks with clean, efficient electric HGVs."