Insolvency partners at FRP have marketed the business for sale and confirmed they have opened talks with several interested parties.
After discussions with the bridge builder's existing clients with live projects, the administrators intend to restart production this week, subject to the formal agreement of terms with customers and finalisation of insurance arrangements.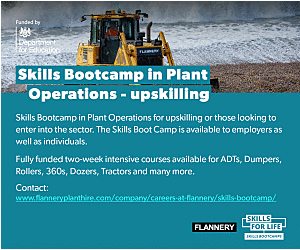 Required staff will be contacted this week, while the remainder will continue to be furloughed as part of the Coronavirus Jobs Retention Scheme.
Martyn Pullin, partner at FRP, said: "We are looking to restart production and continue to hold discussions with interested parties over the future of the business.
"We are working quickly and diligently to assess the viability of those approaches and will need to determine how they align with our objectives and duties as Joint Administrators."