The Enquirer understands Bromley-Derry will work temporarily for the Labour-run council which has been hit by a series of recent departures.
He has more than 35 years of public sector experience and joined McLaren in 2018 to grow the partnership and joint venture side of the business.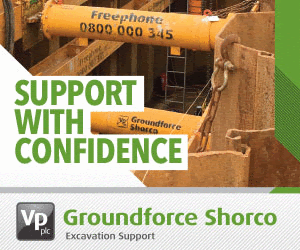 Bromley-Derry remains a McLaren employee and will return to the contractor full-time next year after helping out at Sandwell Council.
Kevin Taylor, McLaren Construction's Group Chairman, said: "Over the past two years McLaren has progressed successfully within the public sector. Kim has been an instrumental part of this effort as we continue to be appointed for, and deliver, outstanding projects for customers such as Be First Barking & Dagenham, Basildon Council, The London Borough of Hackney and numerous others where we are currently partnering at the early stages.
"For us to continue this good work, it's important for us to support Local Authorities wherever we can in unique ways. Kim's temporary appointment at Sandwell is a great example of this approach as we grow our business through Public Sector partnerships in the near future and beyond."
Councillor Rajbir Singh, the Leader of Sandwell Council, said: "I would like to welcome Kim as the new Interim Chief Executive. His experience, understanding and insight will be invaluable to us in delivering on our Vision 2030 for the people and businesses of Sandwell and I thank McLaren for releasing Kim to undertake this role."
Bromley-Derry said: "I am enthusiastic about supporting Sandwell Council over the coming months as its Interim Chief Executive. I am looking forward to working with the councillors, managers, residents and staff in Sandwell in order to deliver the council's Vision whilst in the role.
"Free movement of people between the public and private sectors is a measure of how closely inter-related they have become and also how well they understand each other. Some decades of effective public private partnerships have resulted in a cultural alignment that benefits everyone."