The job involves significant modernisation and improvements to the existing Mogden facility, including onsite energy generation, improving the capacity of preliminary treatment and improving the resilience of the sludge and digester streams in preparation for AMP8 works.
Mogden was built in the 1930s and the upgrade will include existing tanks as well as the construction of new tanks, replacement of key mechanical and process equipment and a site wide upgrade of electrical panels.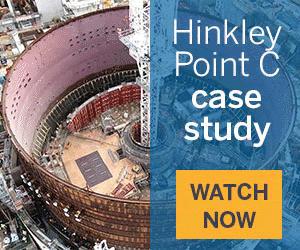 Mark Pengelly, group managing director at Kier Infrastructure, said: "It is a highly complex and specialised project and the team will be working in a live environment, across multiple locations of the site."
The award builds on Kier's longstanding partnership with Thames Water, having secured a place on its £2.6bn AMP7 Capital Programmes Framework last year, as well as providing planned and reactive services through the Infrastructure Alliance.