The contractor said it had benefitted from a strong pipeline of work resulting in both an increase in profit and cash to £78m from £65m previously.
In freshly published results, executive general manager finance of Michelle Letton, said: "While work coming to market was slow in the first half of the year, we have noticed a significant increase in activity across the sectors we operate in.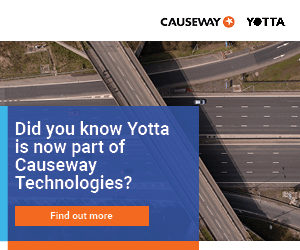 "To support the delivery of this pipeline we continue to invest in new technologies to maximise the efficiency of safe product delivery."
During the year Lendlease started on site at HMP Glen Parva in Leicestershire and Camden Town Hall and 2 Ruskin Square in London.
Revenue at the business, which mainly consists of UK construction activities, also bounced back jumping 25% to £554m in the year to June 2021.
Average headcount slipped back by just over 10% to around 1,200 during the year after streamlining at the height of the Covid pandemic.
The firm, which has refocused its business with an eye on greater investment in major mixed-use urban regeneration work, also registered LTYD Homes Limited, is a wholly owned subsidiary of Lendlease's European business, as a for-profit social landlord last month.
A spokesperson for Lendlease, said: "With a pipeline of over 25,000 homes to deliver in the UK over the next 25 years and with many of these being affordable homes, we have decided to register as a provider of social housing."
Lendlease has a number of major housing schemes within its portfolio, including a 50/50 joint venture with Peabody at the £8bn Thamesmead Waterfront development in south-east London and a deal with north London's Haringey Council, where it is working on the 2,600-home redevelopment of High Road West in Tottenham.