Welput, the specialist central London office fund managed by BentallGreenOak (BGO), is now looking for a contractor for the 470,000 sq ft ultra-sustainable commercial building with a gross development value of £1bn.
The development will deploy new innovations in ultra-low carbon construction to ensure carbon emitted through the building cycle will be offset within six years of the new scheme's operation.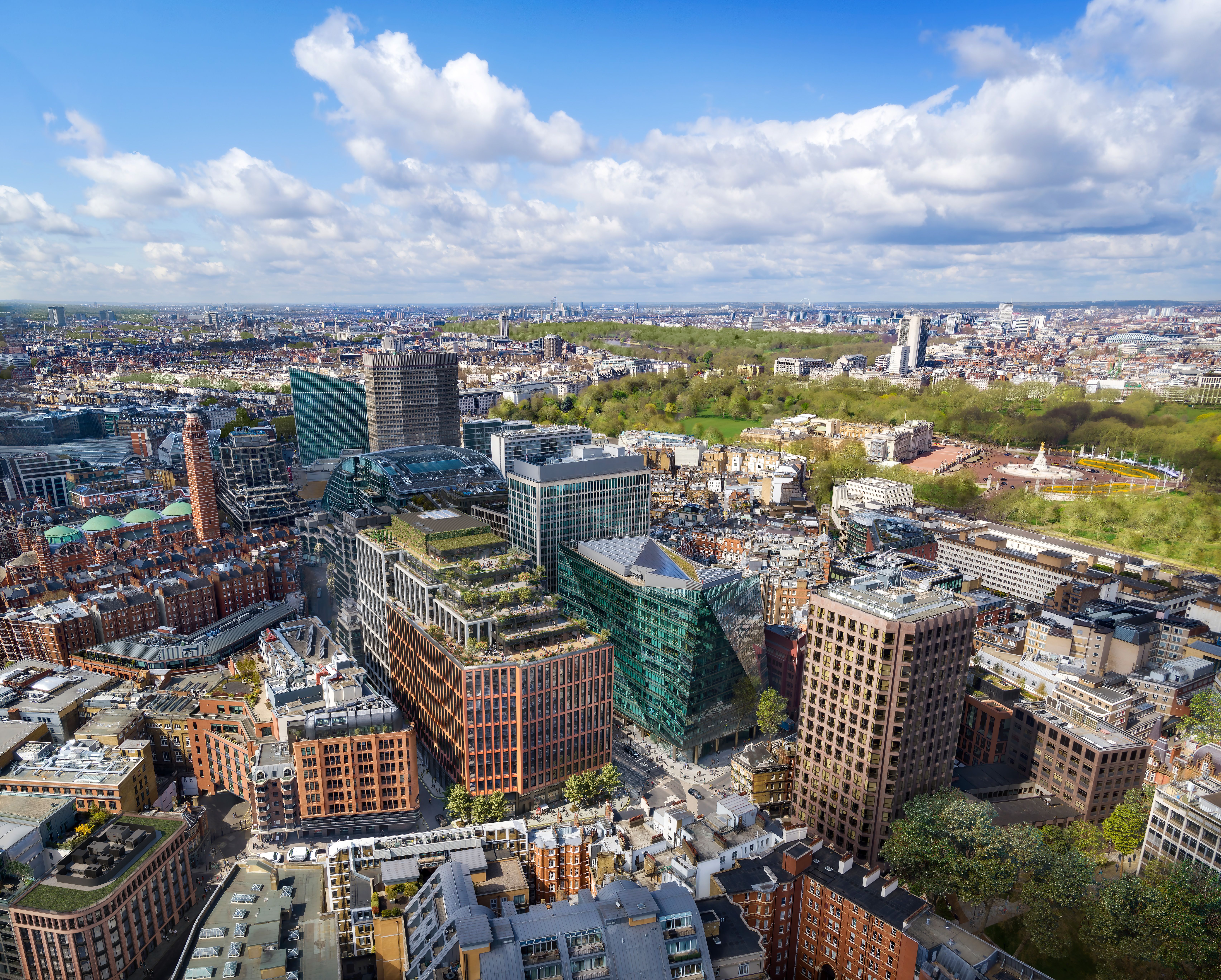 It will be the largest all-electric office in the UK with energy supplied from fully renewable sources ensuring zero fossil fuels not just in operation but also during construction.
BGO is now actively engaging with industry partners to deliver the scheme who "can meet the demanding standards of sustainability and positive social impact that the project requires."
Construction is expected to start on site in July 2022, with a target completion of Q1 2026.
Ker Gilchrist, who has responsibility for Welput at BGO said: "London is already showing real signs of recovery following the pandemic and we have absolute confidence in its future as a global hub.
"Likewise, we have no doubt the office itself will remain the beating heart of the work and culture of business. But to attract occupiers it is imperative that the workplaces of tomorrow continue to pioneer new innovations and raise the bar for what is possible in terms of sustainability."
Designed by architect KPF, alongside architect Henning Larsen, 105 Victoria Street will create a new kind of community-focused building in Victoria, providing over 400,000 sq ft of workspace, including 5,500 sq ft dedicated to incubator and affordable space, all designed to foster the health and wellbeing of its end users.
It will also provide 30,000 sq ft of greenspace and terracing– the largest of any commercial building in the West End and equivalent to 10 double tennis courts – which will include a 200m 'walk and talk' track and an Urban Farm with community allotments.
Dedicated space to serve and connect the community will cover 90,000 sq ft, with a central Village Square provided at street level, providing inclusive public space and serving the neighbourhood needs with a retail offering aligned with the sustainable and community focused ethos of the building.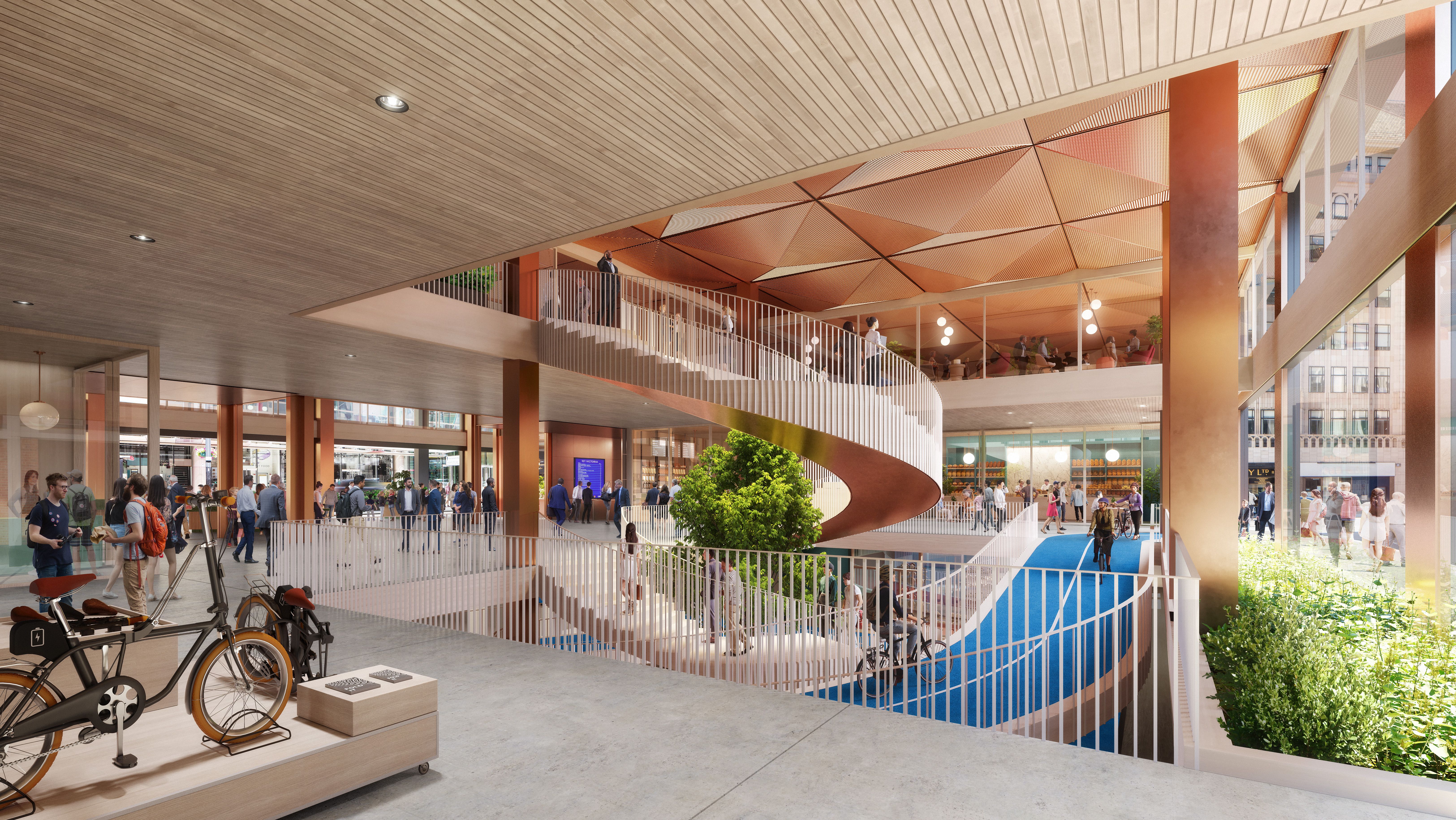 A feature cycle ramp will provide a cyclist experience designed for accessibility and ease, allowing office workers to 'drive' straight into the building.
Within the activity zone there will be a gym, cycle shop and extensive cycle storage for both visitors and tenants. A multi-purpose arena and auditorium will be used for indoor sports games and large business events.