The developer plans to breathe new life into the derelict town centre site with a 253 flats scheme, with 87 within the existing mill buildings and 167 in the two new buildings.
There will be 24,000 sq ft of commercial space including the West Shed, which will become a new indoor space with exposed brick, vaulted arches and sky lights.
The two-year construction programme will now get underway in early 2022.
Adam Higgins, co-founder of Capital & Centric, said: "This is a huge moment for Stockport town centre.
"We're going to create something very special here.
"The reality is that this stunning historic mill, parts of which date back as far as the late 1700s, were at risk of being lost forever.  It's brilliant that, thanks to Stockport's support, we can not only save Weir Mill, but make it one of the main storylines in Stockport's next chapter."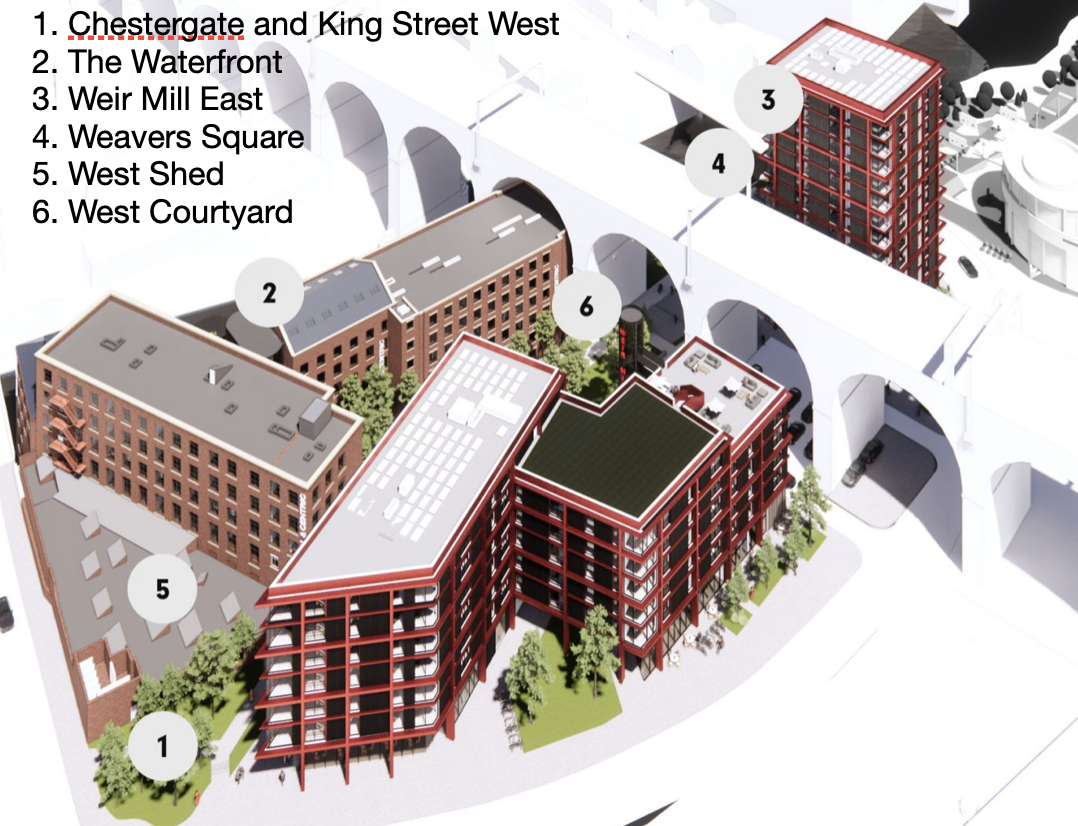 Located alongside the town's iconic viaduct, Weir Mill started off life as a water-powered cotton works in the late 18th century, with the original water wheelhouse and parts of the mill buildings are still standing today.
The Weir Mill scheme is part of the £1bn town centre regeneration plans being delivered by Stockport's Mayoral Development Corporation and is one of the first projects to come forward in the new Town Centre West regeneration zone, which will deliver 3,500 new homes and amenities, 1m square feet of employment, retail, leisure, health and education space, and create over 5,000 new jobs.