The Global Centre for Rail Excellence will be the world's first integrated testing facility for both rail infrastructure and rolling stock.
The ambitious project will see the redevelopment of the 500-hectare Nant Helen opencast site on the southern edge of the Brecon Beacons.
Advanced preparation work will require 3 million m³ of earth to be shifted before work on the permanent rail infrastructure can start.
The successful contractor will also provide temporary drainage during the construction phase as well as permanent drainage for the completed scheme.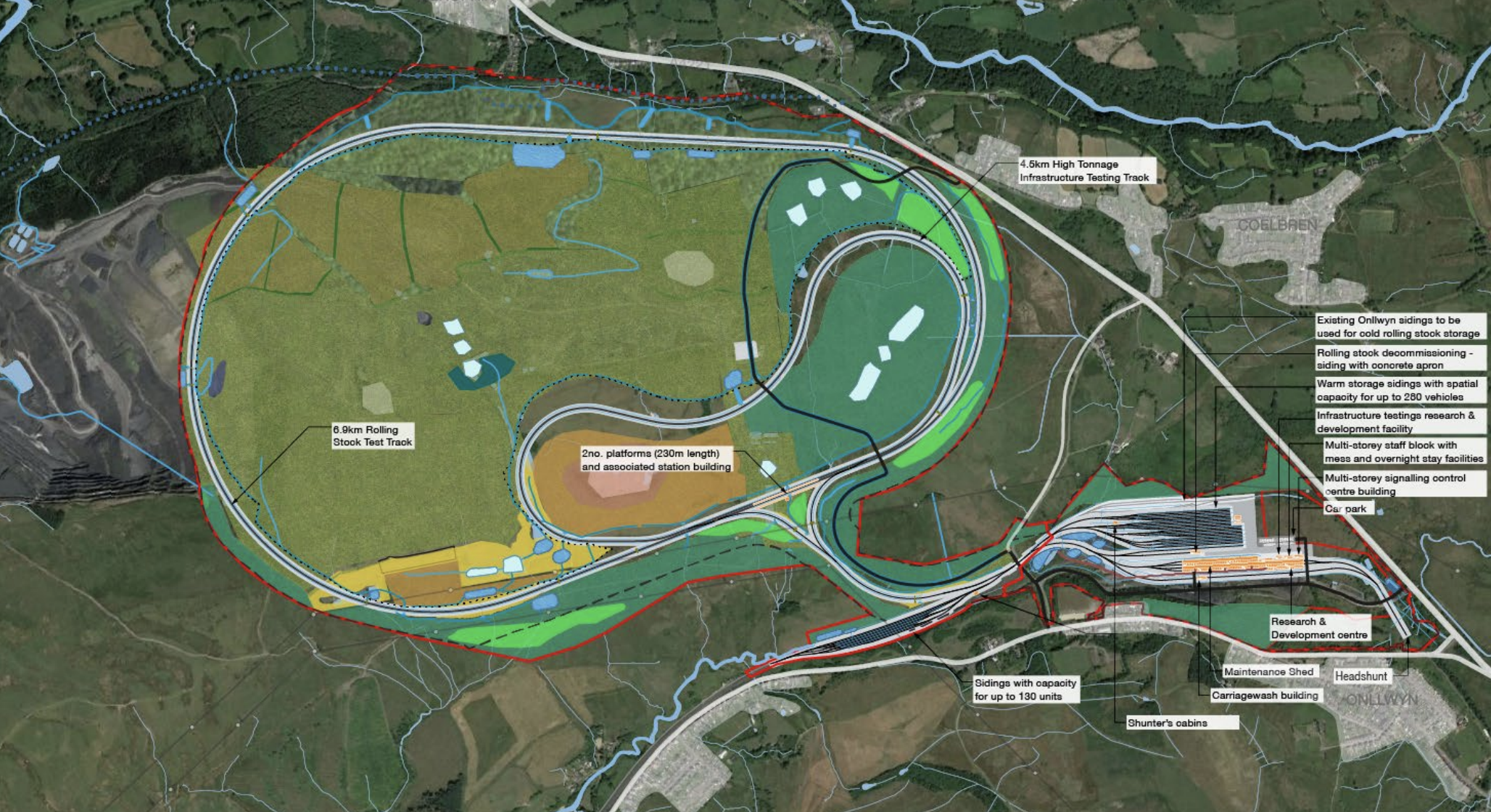 The Global Centre for Rail Excellence will feature two looped test tracks, one being an electrified high speed rolling stock track (6.9km long) and the other being a low-speed infrastructure test track (4.5km).
There will also be a dual platform test environment, operations and control offices, staff accommodation, shunter cabins and facilities for research and development, education and training.
Following planning for the project this summer, the earthworks package will begin on site in spring 2022.
Click here for further information.