The City of London Corporation has approved the plans for the new stepped 21-storey office building and rejuvenation of the listed former Daily Express newspaper headquarters at 120 Fleet Street.
The new tower, which is stepped back from the famous newspaper street level elevation, will set a new height precedent in the area, which is undergoing extensive redevelopment.
On the other side of Fleet Street plans are advancing for a £300m project to build a major court and police complex, known as The Salisbury Square Development, expected to start construction next year.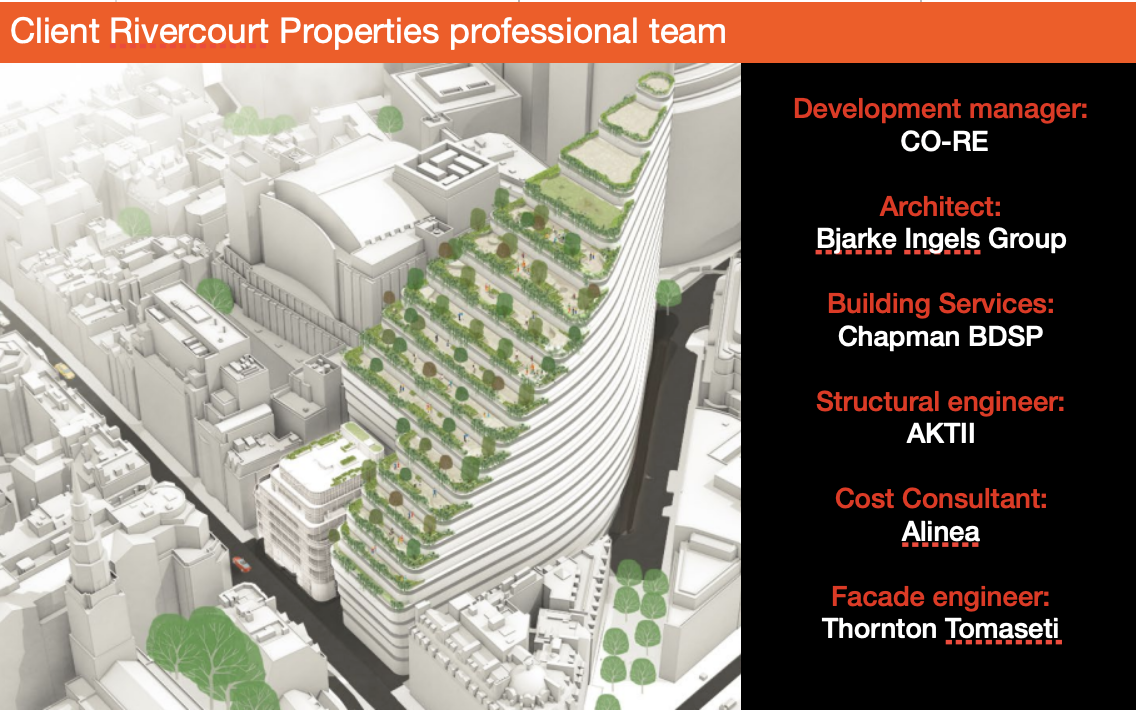 The new scheme designed by architect Bjarke Ingels Group ticks all the planning boxes for green space, public access and improved post-pandemic office environments for workers.
The upper floors of the main new office building will provide a flight of south-facing landscaped terraces for office occupiers.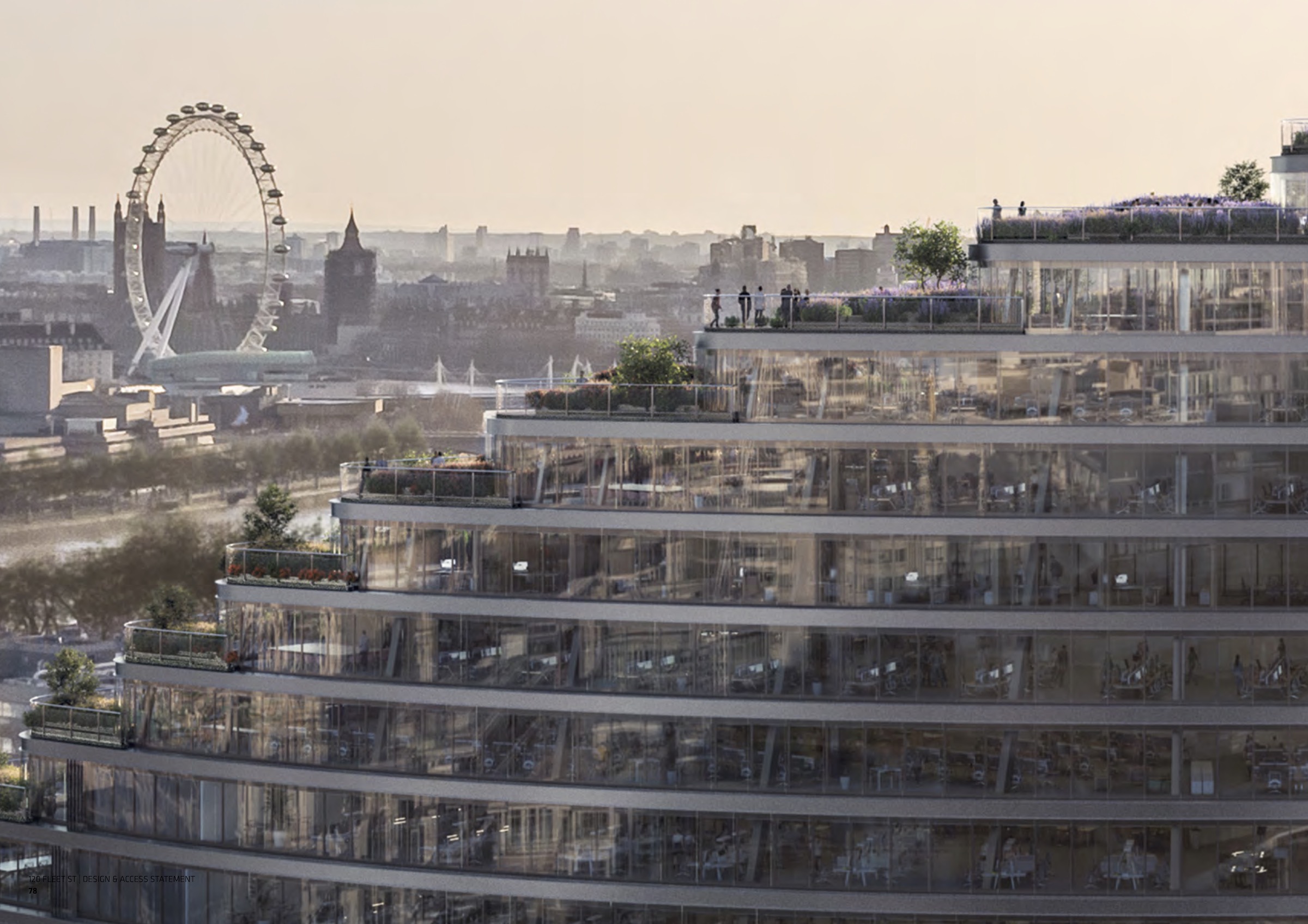 While the art deco Daily Express building beside will be transformed into a publicly accessible cultural destination with social and educational outreach.
It will become home to a free publicly accessible landscaped public roof garden.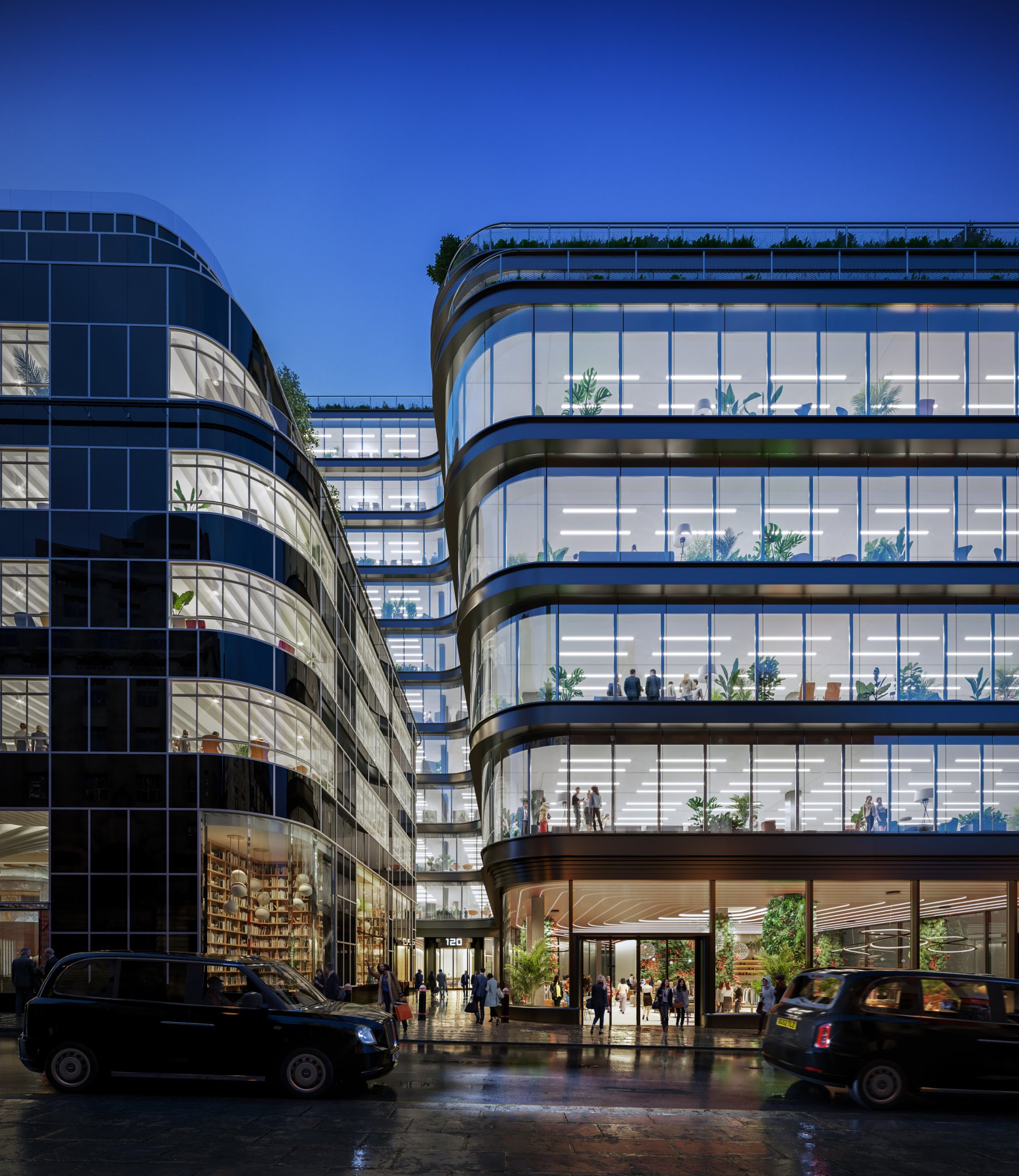 The project also involves an innovative 'Cycle House' with 85 short stay and 149 long stay cycle parks and a café.
Director at CO-RE, David Hutton, said: "This is great news for central London's office market generally and more specifically for occupiers looking for the best space for their employees in terms of sustainability, active travel and health and wellbeing.
"After spending many years behind closed curtains, we are excited to be able to return the Daily Express Building to its former glory and open up its stunning art deco foyer to the general public.
"The Daily Express Building will be a truly public space through a number of potential cultural opportunities and its new roof garden will provide breath-taking views of St Paul's, St Brides and beyond."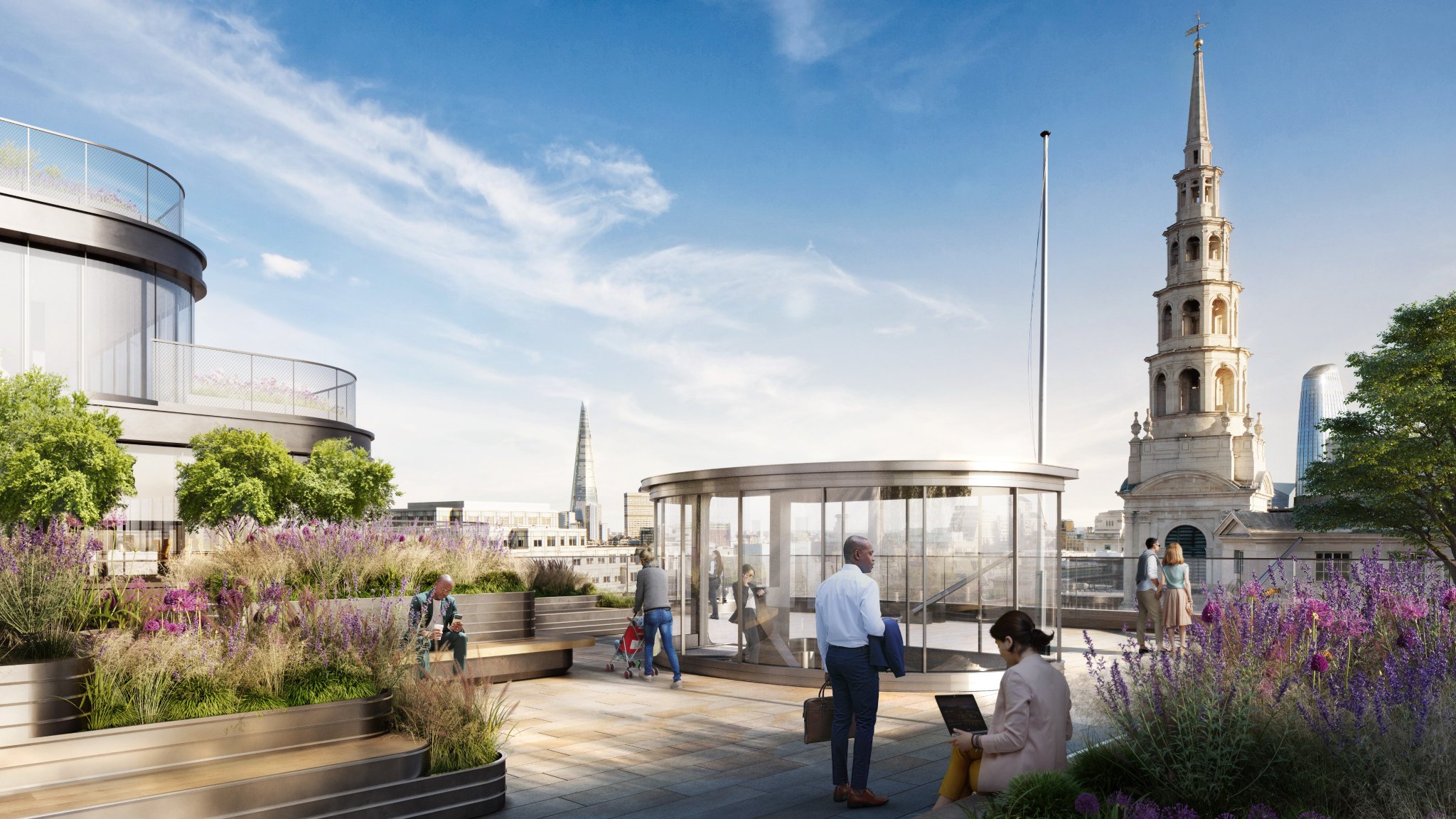 New public terrace above the express building
Chair of the City of London Corporation's Planning and Transportation Committee, Alastair Moss, said: "This development is yet another example of how the City can balance the constant demand for new office space, whilst maintaining due respect to the Square Mile's unique history.
"Fleet Street is renowned as the former home of London's newspaper industry and this development takes care to rejuvenate the old Daily Express building to the next chapter of its rich history. Importantly, it will also allow for a new, high-quality office to be constructed in this key strategic part of the City."
Demolition work on a 46-week programme is expected to get underway in the New Year with basement works starting just before the end of 2022.
The project is due for completion in April 2025.