The welcome return to growth of both new work and repair and maintenance still left industry new work 3.5% below the pre-pandemic February 2020 benchmark for output.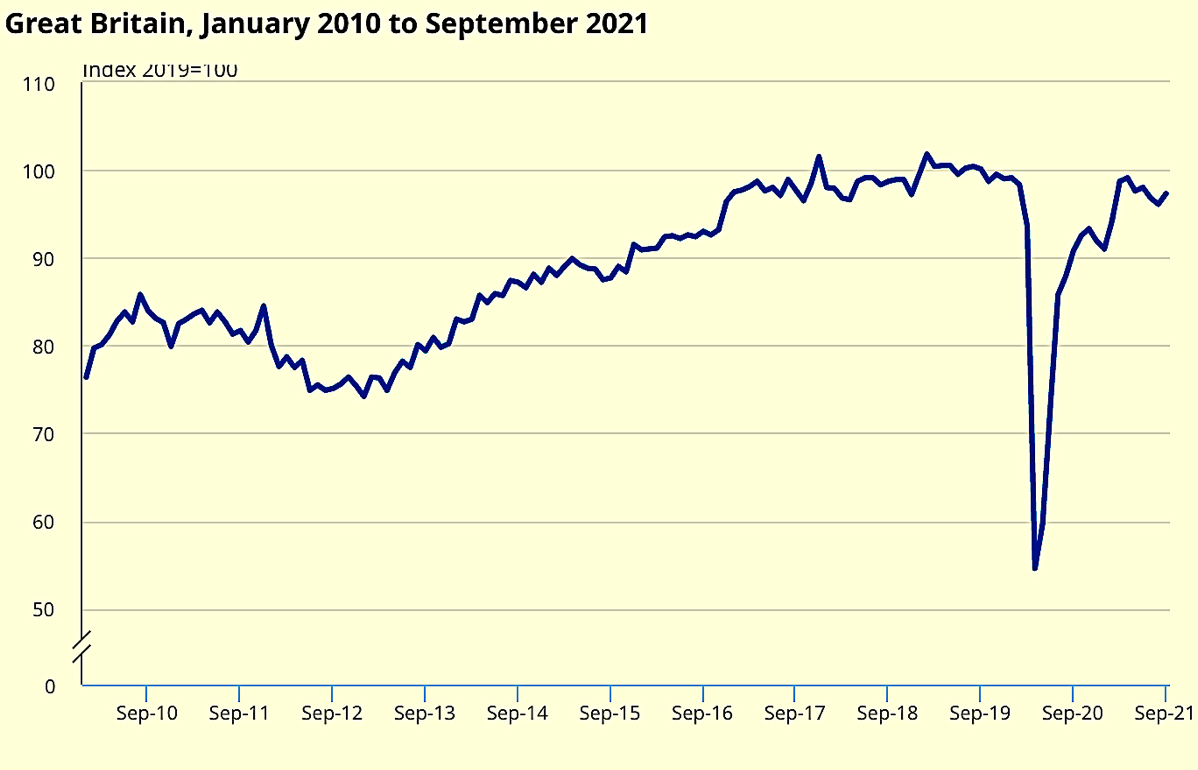 The latest batch of new orders and materials price data also point to challenges ahead.
Returns from contractor show total construction new orders fell 9.2% (£1.2bn) in the third quarter, compared to the previous summer second quarter. This was mainly caused by sharp fall in infrastructure and commercial orders, down 25% and 22% respectively
At the same time, the annual rate of construction output price growth hit 5.1% in September, the strongest price growth since records began in 2014.
Price inflation was strongest in new housing (7.5%) and private industrial new work (6.3%).
Mark Robinson, group chief executive at procurement group Scape, said: "Confirmation of September's growth will provide a strong foundation for the sector heading into what is likely to still be a challenging end to the year – characterised by further inflation, and disruption to labour and supplies.
"While these factors will undoubtedly inhibit the chances of an all-out building boom going into 2022, the outcomes of COP26 will go a long way to sustaining growth this winter as the carbon footprint of the built environment comes into sharper focus.
"The UK has set its stall out as a global leader on net zero, but an extensive programme of retrofitting and regeneration, supported by 'carbon-first' procurement, is needed if we are to reduce current and future emissions to the levels needed."
Across the sectors, non-housing repair and maintenance was the largest contributor to the monthly increase, growing 2.6% (£67 million). Public other new work and infrastructure new work also saw large increases in September 2021, of 7.2% (£50 million) and 1.5% (£40 million) respectively.
Public new housing and public housing repair and maintenance offset some of the monthly growth, seeing a monthly fall in September of 6.5% and 2.7%, respectively.
Anecdotal evidence gathered over the month suggests the slowdown in public new housing was coming from the sharp increase in prices.
After the series of previous monthly falls construction output was down 1.5% in the third quarter.
New work fell 0.3% in Q3 with large falls seen for private new housing and public other new work, down 3.5% and 12.8% respectively.
In contrast, infrastructure saw strong growth up 10% in the three months to September driven by High Speed 2, motorway improvements, and green energy developments.