The 300-apartment project forms the final part of a masterplan, which will see £200m invested into the Renaissance site to create a mixed-used scheme.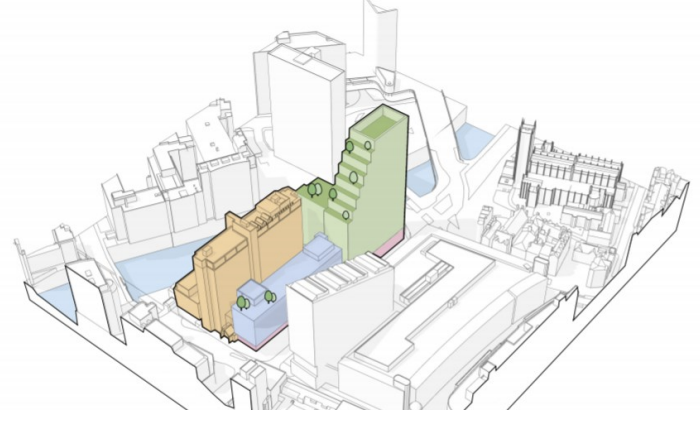 The office element, which received planning last month, is going ahead with contractor PP O'Connor now on site partly demolishing the vacant Premier House to create 40,000 sq ft of top-grade office space.
These works will help to clear the way for the 280,000 sq ft landmark residential building to go-ahead.
The planned residential building has a stepped design to create large roof terraces.
Angled to the sky, it features sandstone precast panels which are textured and patterned to reflect the stonework of the nearby Manchester cathedral.
Approval was also given back in August for the site's 1970s hotel to be refurbished (above picture). The resulting revamped 200-room hotel will be operated by SH Hotels & Resorts under its Treehouse brand.
Alex Russell, managing director of Alliance, said: "We have worked closely with Manchester City Council, Manchester Cathedral, and Historic England to develop the design of the residential building ensuring it is appropriate for the setting.
"The residential element will be complemented by extensive public realm which will significantly enhance Deansgate, creating a much larger and greener space for people to enjoy. A new lift will provide access down to the Irwell riverside which will feature a new food and beverage offering designed to activate the space."