Smith joins from consultant Cummins where he was UK & Europe CEO. Previously, he was UK Managing Director of SPIE.
He replaces Simon Lafferty who left the business in October after 35 years at Balfour Beatty.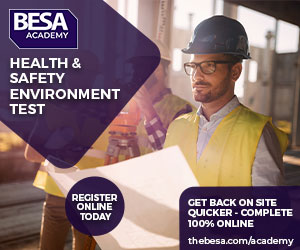 Mark Bullock, Balfour Beatty Chief Executive Officer, UK Construction Services said: "I am delighted to welcome Will as Managing Director of Balfour Beatty Kilpatrick.
"Bringing together his wealth of knowledge and expertise, he will drive our electrical and mechanical business forward; supporting the safe and successful delivery of schemes across the UK."
Smith said: "It is an honour to take the helm at Balfour Beatty Kilpatrick.
"I look forward to working with our long-established customers and establishing new relationships as we work to showcase our industry leading position and demonstrate the wide-range of skills we have across Balfour Beatty Kilpatrick."