The diameter of the TBM measures 11.91m – equivalent to almost three double decker buses – dwarfing other recent tunnelling machines.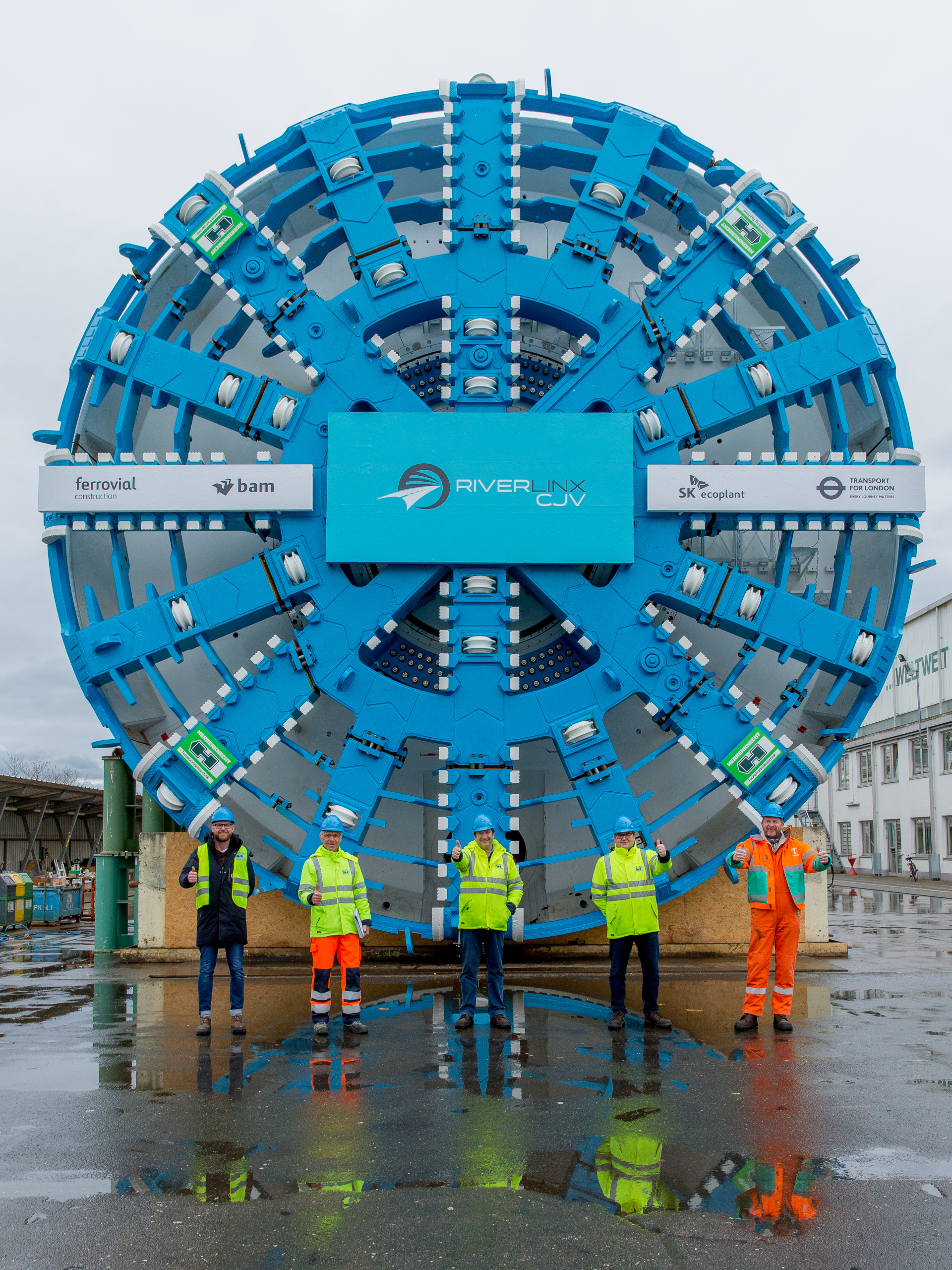 First machine pieces have begun to arrive on site from maker Herrenknecht's works keeping the programme of assembly on track for the TBM launch next Spring.
A joint venture between BAM Nuttall, Ferrovial Construction and SK Ecoplant, known as Riverlinx Construction, is delivering the 1.4km twin-lane road tunnel under the River Thames, linking North Greenwich and Silvertown.
The TBM will set off from the Silvertown launch chamber, piling for which is now completed and is currently being excavated.
It will then be rotated and relaunched from the Greenwich Peninsula, to excavate the second tunnel, completing a total drive of 2.2km.
The ability to turn the TBM around is an important feature of its bespoke design which also incorporates the need for it to navigate its way through the stiff clay layers and boulders in this part of London.
When finished, it will have excavated nearly 600,000 tonnes of material, extracted by barges along the river to keep construction traffic to a minimum during the project.
Juan Jose Bregel, Project Director, Riverlinx CJV: "It gives me and the delivery team an enormous sense of pride to have reached this important milestone for the Silvertown Tunnel project.
"Not only seeing the works really taking shape in preparation for launch at the two main sites at Silvertown and Greenwich but feeling the excitement of what is still to come as the pieces of the TBM arrive to be reassembled and launched in the first quarter of 2022."