Sections of road between junctions 1 (Tudworth) and 3 (Midmoor), near Scunthorpe, have experienced issues with water getting through carriageway joints and under the concrete.
As vehicles drive along the road, the concrete pushes the water back up through the joints causing the surface to deteriorate.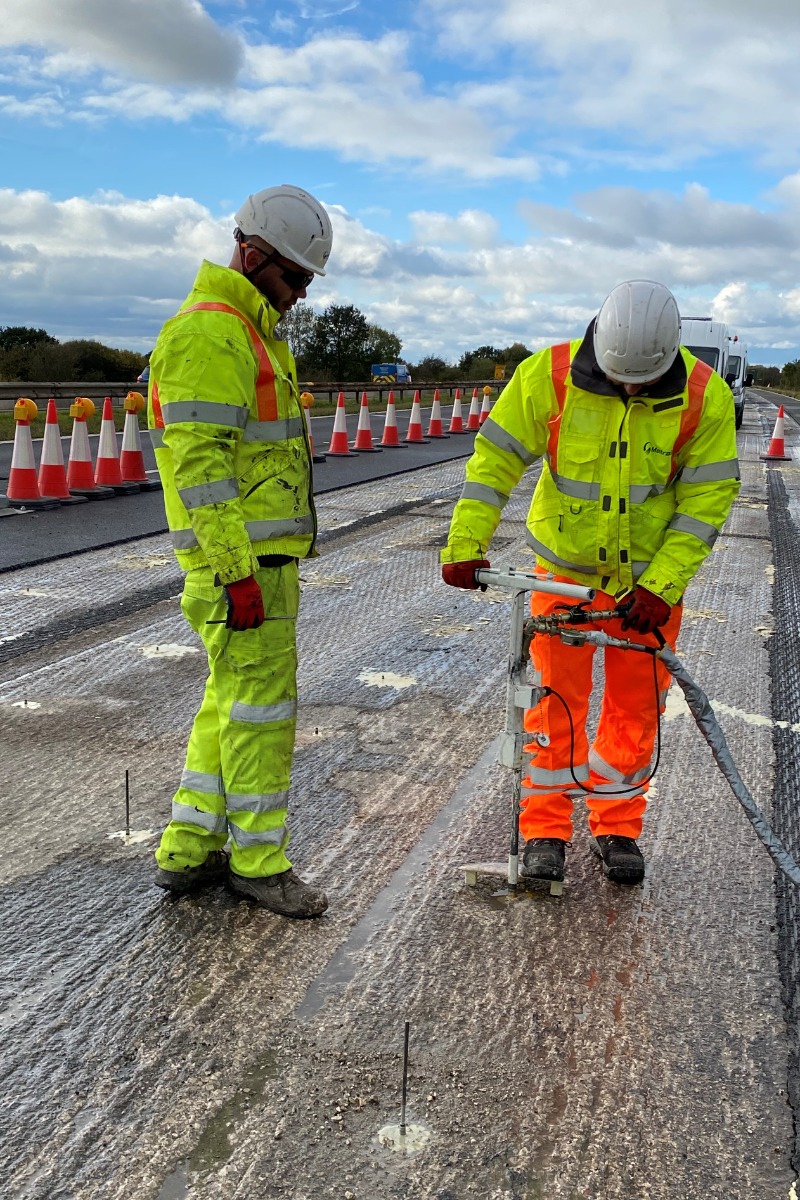 To tackle the problem engineers from Metrail Construction are injecting a tough, durable resin through the concrete to stabilise it and extend its life in a first for National Highways.
Under the £5.2m scheme, the top layer of the road has been planed off to expose around 30,000 sq m of concrete.
Some 20,000 holes are being drilled into the concrete which are filled with short, narrow tubes called packers.
Resin is then injected into the packers through the concrete, which forces out any water held underneath, the resin then hardens and stabilises the concrete base before the carriageway is resurfaced.
The work is expected to reduce the frequency of roadworks along this busy section, which is used by around 16,000 vehicles a day.
Esref Ulas, National Highways Project Manager, said:  "The M180 was built around 40 years ago and has served our customers well but recently we've had to carry out a number of unplanned roadworks on this section due to water damage, which we know has been frustrating for people.
"This new approach to stabilising the concrete should make those unplanned roadworks a thing of the past.
"The resin is designed for longevity and should extend the life of the road's surface by another 10 years or more."
Martyn Sherwood, Managing Director of Metrail said: "The unique formula of the resin used and its rapid hardening capability, which allows carriageways to be opened much more quickly, is cost effective and a gamechanger for concrete road maintenance in the UK."