Designed by Richard Seifert & Partners, Space House was completed in 1968 and is well known for its circular brutalist concrete cruciform façade.
The iconic building first occupied by the Civil Aviation Authority will now be brought back to life as a smart building designed to BREEAM Outstanding. Demolition specialist Erith is carrying out the enabling works.
Squire and Partners has led the redesign of the connected buildings which will include construction of two new floors on top of the existing 15 storey tower.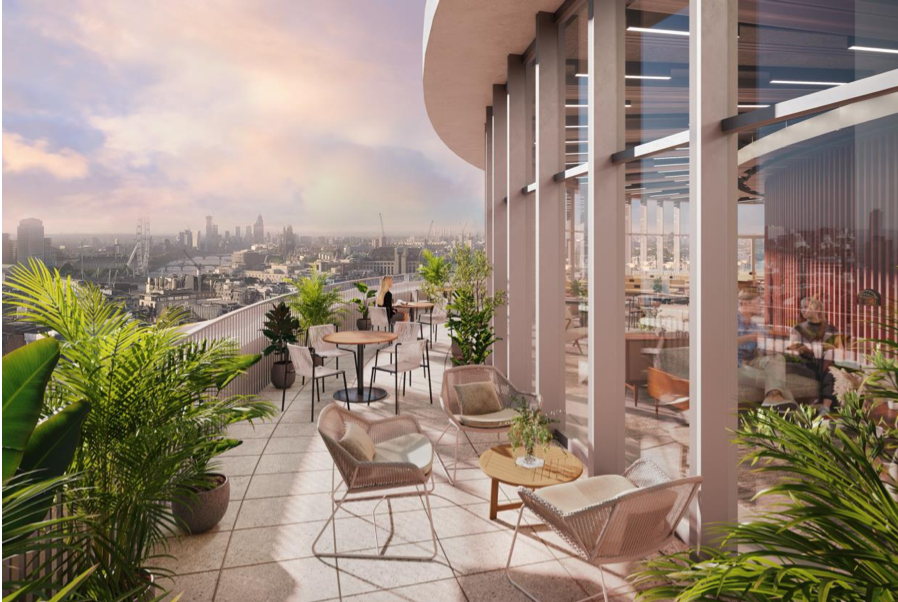 There will also be a top floor extension to the interconnected eight-storey block and reconfiguration of the internal cores and basement levels.
Chris Railston-Brown, Development Director, Seaforth, said: "This is a great step forward for the Central London office market and reinforces our commitment to delivering exciting new spaces and opportunities.
Enabling works are underway and main construction work is scheduled to begin in April 2022, with a planned completion for autumn 2023.
Rod Stiles, Regional Director, BAM Construction London, said: "We will ensure that quality and sustainability is at the heart of this scheme that will establish Space House as the first-Grade II Listed refurbishments to be awarded a BREEAM Outstanding certification."