The council has now named ISG as preferred bidder for the planned three-school campus. which will be Cardiff's first to target operational net zero carbon, as well as a significant reduction in embodied carbon during the build programme
Located in the Fairwater area of the city, the education campus will become the new home for Cantonian High School, Riverbank School and Woodlands High School. Subject to planning and procurement, work on the new campus is expected to begin in 2023.
Richard Skone, regional director for ISG's Construction business in Wales, added: "The scale and ambition of this pioneering project is transformative both from an educational co-location perspective and its operationally net zero carbon commitment and targets for reducing embodied carbon.
"When we also factor in our collective focus on driving social value legacy from this considerable community investment, Fairwater campus is undoubtedly one of the most eagerly anticipated exemplar projects for smart and ethical development in Wales today."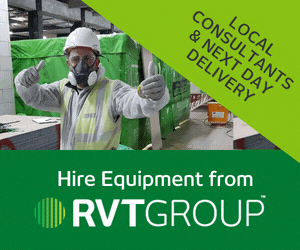 The project will be the largest, in scale and investment, of Cardiff's education developments delivered under Cardiff Council and Welsh Governments Band B Sustainable Communities for Learning Programme.
Campus building prgramme
Replacing the Cantonian High School buildings with new build school on the same site expanding from six forms of entry to eight forms of entry with sixth form provision for up to 250 pupils;
Expanding the Specialist Resource Base for learners with an Autism Spectrum Condition (ASC), to 30 places;
Relocating Woodlands High School to the Fairwater Campus site from its current site adjacent to Trelai Park and increasing the capacity to 240 places;
Relocating Riverbank School to the Fairwater Campus site from its current site adjacent to Trelai Park, and increasing the capacity to 112 places.
The campus will also offer comprehensive facilities which will be available for public use outside of school hours.
Deputy Leader of Cardiff Council, Cllr Sarah Merry, said: "The campus will be one of the most educationally advanced institutions in the UK, bringing together three very different schools each with their own identity, on one site and providing a distinct combination of learning which will allow each school to share facilities, expertise and teaching opportunities, providing an exceptional experience for students, staff and the community."