Video footage shared with the Enquirer shows the giant machine on its front after piling work went wrong at the £350m Ebury Bridge Estate redevelopment in Westminster.
Bouygues is main contractor on the site where construction started in November on the first phase of 226 homes.
Keltrbray is specialist piling contractor on the job.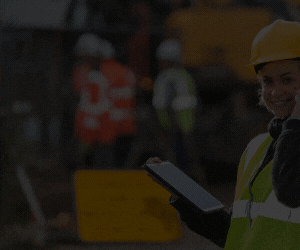 A Keltbray Spokesperson said: "We can confirm there has been an incident at our Ebury Bridge Road site involving a piling rig.
"Our health and safety site protocols were highly influential in ensuring there were no casualties or injuries.
"The area has been made safe, and while investigations are continuing to fully understand the circumstances of the incident and a safe recovery plan developed, it would be inappropriate to comment further or speculate as to the cause."
A spokesperson for Bouygues UK said: "We can confirm that there was an incident involving a piling rig being operated by Keltbray on our Ebury Bridge Road site on Tuesday afternoon.
"We operate strict health and safety protocols on the site; nobody was injured and we are working with Keltbray, who are conducting an investigation, to understand the exact circumstances around this incident."