The partnerships arm is now ranked broadly as a contractor and secured pole position with a major multi-phase project worth £270m to build a new civic centre for London's Ealing council alongside nearly 500 flats.
BAM ranked second with a 14-project haul, including a new £100m Dunfermline Learning Campus and a £55m phase 2 deal for Dawlish railway coastal strengthening works in South Devon.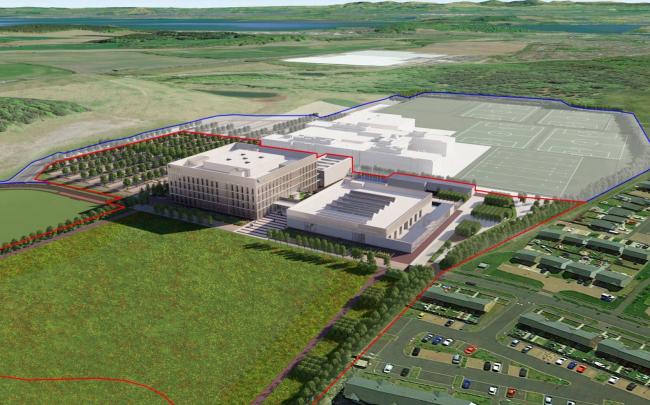 In Cheshire, Bowmer & Kirkland secured a major £118m distribution centre for retailer T J Morris.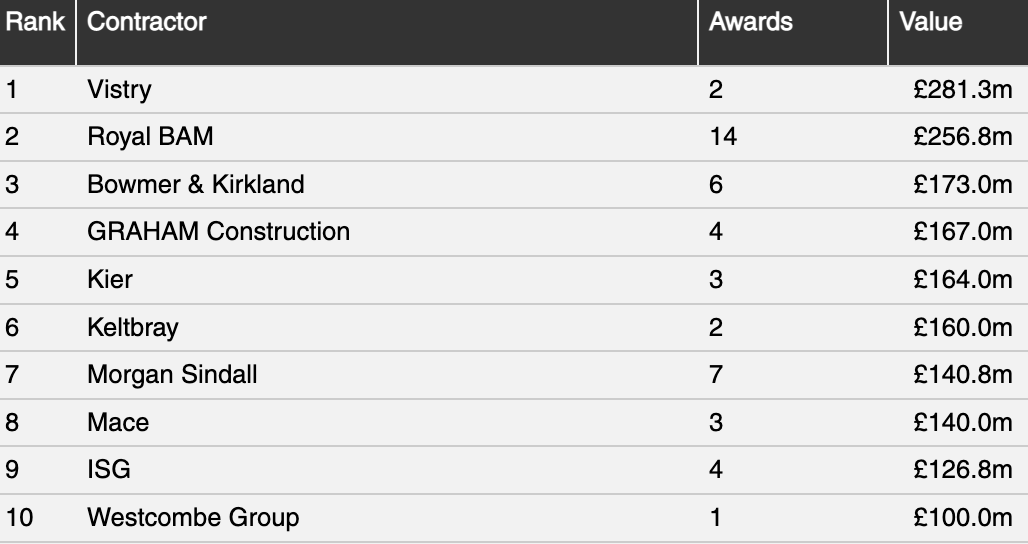 Click here for further rankings
According to data compiled by construction information specialist Barbour ABI, BAM eased Wates into second place in the 12-month rolling league table help by a strong performance in February.
The remaining three rankings remained unchanged in the top five.