A strong profit performance from the property business helped to offset a sharp fall in operating profit at construction as the group reported pre-tax profit at £12.7m, up from £9m previously.
Overall adjusted operating profit was slightly up at £54m with operating margin improved at 3.5%.
The bulk of the procurement and project delays impacted the construction business where revenue fell 25%.
Kier experienced a free cash outflow of £110m (HY21: £19m inflow), due to seasonal working capital needs, reduced volumes at construction and a £10m reduction in the Kier Early Payment Scheme.
The contractor's average net debt now stands at £191m (HY21: £436m), driven by the successful capital raise and the sale of Kier Living.
The Group's supplier payment days remain unchanged.
Andrew Davies, chief executive, said: "The performance of the group over the last six months reflects our significantly enhanced resilience and strengthened financial position.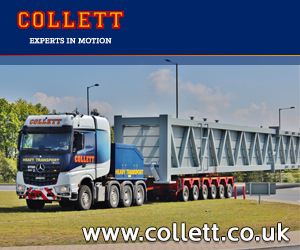 "We achieved our medium-term plan margin target in the first half of the year.
"The group is well-positioned to continue benefiting from UK Government infrastructure spending commitments and has seen strong levels of awards in the first half of the year. 
He added that an £8bn order book underpinned by long-term frameworks and agreements, gave Kier confidence for the full year ahead as it covered 98% of expected revenue.
Contract awards over the last 6 months included over £1bn of highways work, including the delivery of the A417 Missing Link, a £66m job with Thames Water to deliver improvements to Mogden Sewage Treatment Works and phase 2 work on a £102m digital campus in Gloucester.