Monthly construction output slipped by 0.1% due to lost time and project delays.
Monthly all work construction output index for Great Britain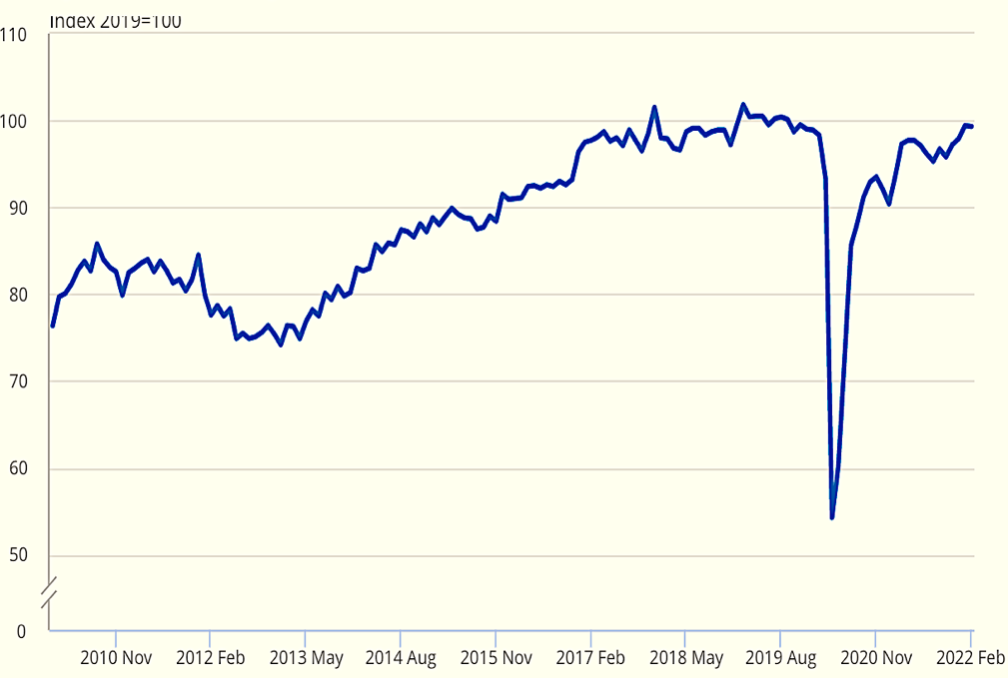 Main contributors to the decline in February were new infrastructure, and non-housing repair and maintenance, which decreased by 2.5% and 0.9% respectively.
Despite the monthly decrease, the three-month trend for construction output remained 2.4% up on the previous three months.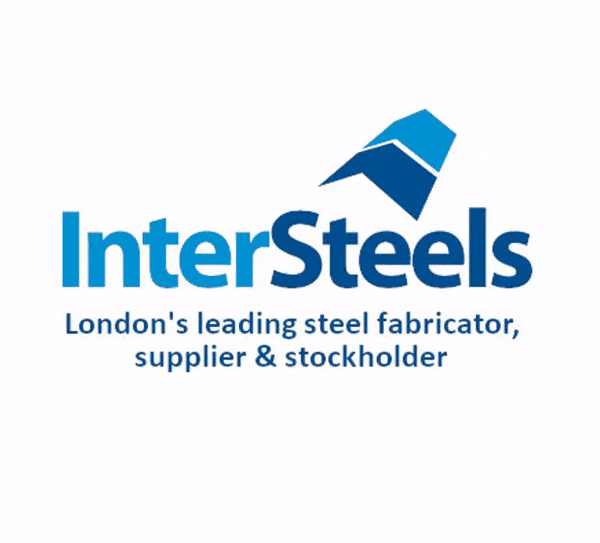 At the same time, the immediate outlook ahead remained positive with new orders in construction up 9.2% in quarter 4 (Oct to Dec) 2021 compared with Quarter 3 (July to Sept) 2021.
But the spectre of rampant price inflation continues to haunt construction. Smaller firms, in particular, continued to report high costs and shortages of materials, most notably in the housing sector.
Prices have continued on their upward path in 2022 for all types of construction work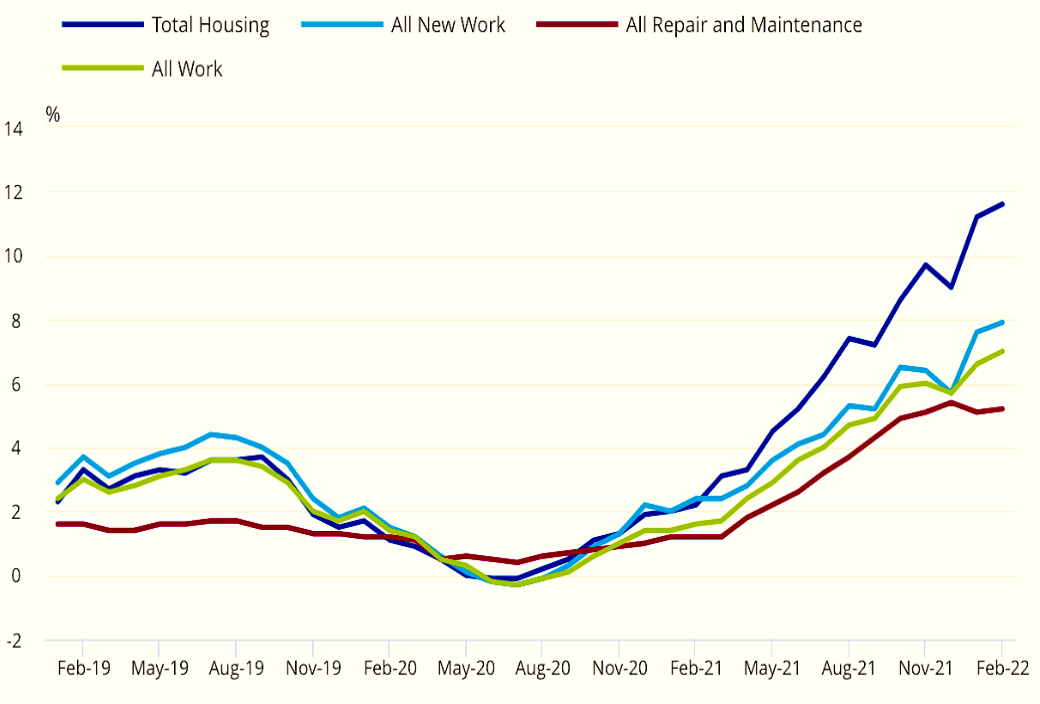 Clive Docwra, managing director of property and construction consultancy McBains, said: "Today's statistics are a setback coming after a strong return in output over the last three months.
"Although storms Eunice, Dudley and Franklin had an impact on work delays, more serious underlying concerns over factors such as energy price rises, disruption due to the Ukraine crisis and rising inflation are triggering nervousness both from investors and in the construction sector itself.
"One positive is that demand remains strong as new work overall increased slightly, but the government missed a huge opportunity last week to provide a boost to the industry by not introducing measures to improve home insultation in its energy strategy.
"Not only would this have helped households with rising energy costs, but a programme of retrofitting work would provide support for smaller players should there be a noticeable downturn."