Proposals focus on the creation of a transformative city centre living scheme with 1,700 homes, shops, leisure facilities, hotel and offices.
The new masterplan, drawn up by Leslie Jones Architecture,  proposes an urban network of streets, based on historic street layouts.
Given the scale of the proposed development, the current expectation is that phased works will take 15 to 20 years to complete, with elements of the existing St. Enoch Centre remaining operational during this period.
A new St.Enoch Street and the square are the main features of the scheme, providing coherent public realm and connectivity between the city and the Clyde.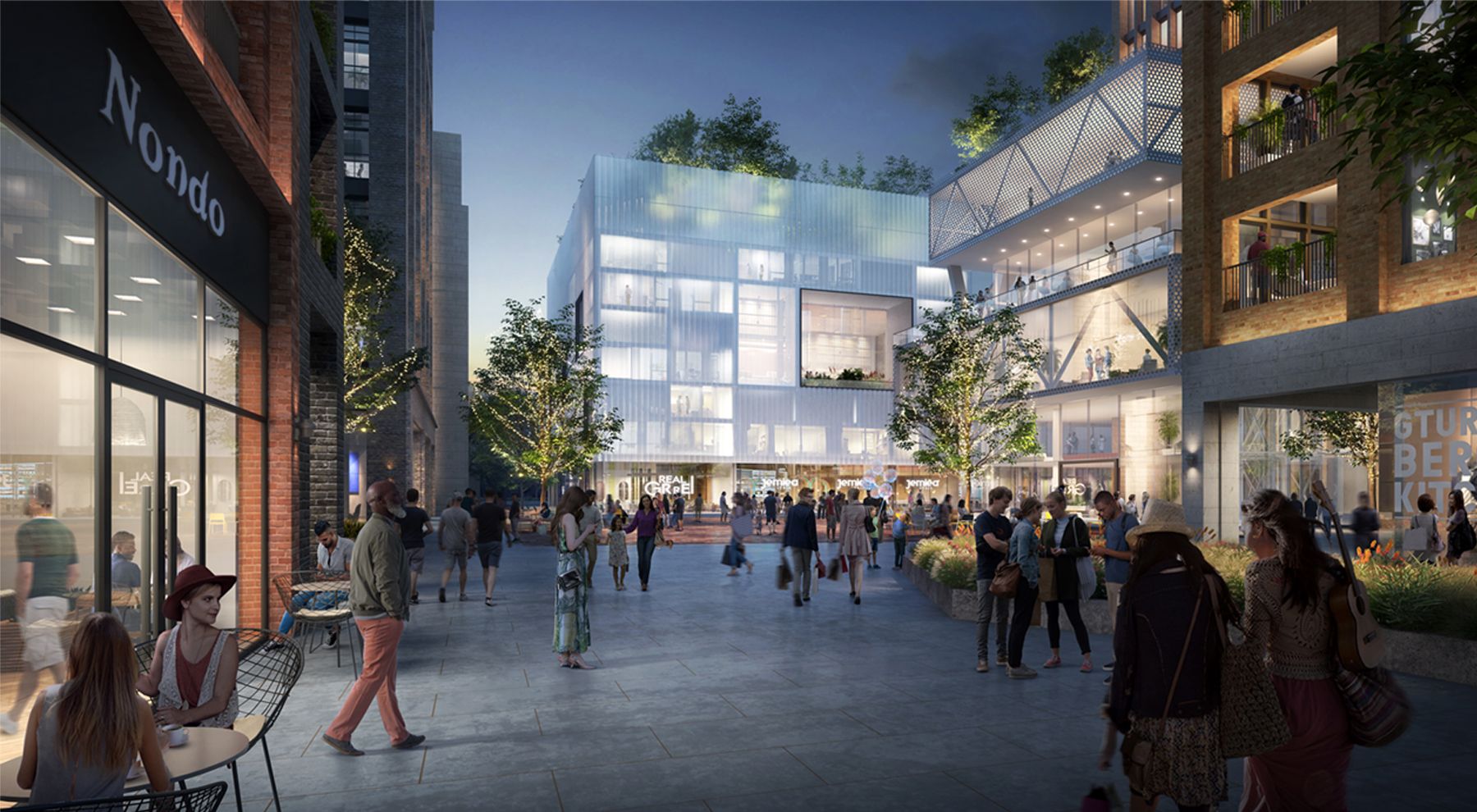 Guy Beaumont, Director at Sovereign Centros, said: "We have been clear that there is still a lot of detail to be developed and this is the start of a long journey, however we are confident what we have set out represents an excellent contribution to the city and will future proof the site."
With the Scottish Government aiming for Glasgow to become carbon neutral by 2030, social, environmental and economic factors are at the forefront of Leslie Jones Architecture's proposals.
The masterplan retains part of the site, including the listed Debenhams Building, the listed Buck's Head Building and  traditional masonry facades on 135 – 153 Argyle Street, which are to be incorporated in the new layout.
This latest redevelopment plan comes just after separate proposals by developer Landsec to demolish the Buchanan Galleries for a mixed-use development.
It is estimated the Buchanan Galleries redevelopment would take place over 10 years, with the work being hoped to start next year if approved.