The project will involve the design and construction of passenger tunnels connecting a new station box to existing London Underground platforms.
The station upgrade forms part of the wider redevelopment of Elephant & Castle, including the new shopping centre project being built by Multiplex for developer Delancey.
This will incorporate the new station box and entrance for the station.
Firms have until Friday 20 May to express an interest in bidding. An industry engagement day is also scheduled for Friday 27 May where interested suppliers can find out more.
TfL signed an agreement last December with Elephant and Castle Development UK Ltd to build the new station box which will house the new entrance and ticket hall.
The complex station work, which is funded by the GLA, LBS, and developer contributions, started earlier this year.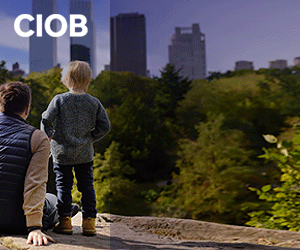 Martin Weaver, TfL's Programme Delivery Manager said: "With work on the new station box at Elephant & Castle Tube station underway, we are now seeking suppliers to deliver the next stage of this vital upgrade which centres on the construction of the passenger tunnels to connect the new station box with the platforms."
The completion of the station upgrade, which includes future stages such as the fit-out of the station box, is dependent on TfL securing the necessary long-term capital funding.