Work is expected to begin imminently helping to unlock the city-centre brownfield site, which has been stalled for more than forty years.
York Central is one of the UK's largest regeneration sites. Situated at the heart of the city adjacent to York Station, the 45 hectare site will eventually be transformed into a distinctive mixed-use neighbourhood – complete with residential, cultural, recreational, commercial and outdoor amenity spaces.
Over the next three years, Sisk will put in place the key infrastructure needed to enable this transformation.
This includes the construction of a new bridge over the East Coast Main Line railway, and a new pedestrian and cycle footbridge will also be added to the existing Water End Bridge.
The new access extends for 2km to connect Water End through the site to Leeman Road, and a rail spur to the National Railway Museum.
John Sisk and Son will also provide the earthworks and utility works for the entire site.
This infrastructure work will make further development at York Central possible, which, when complete, will provide up to 2,500 homes, 20% of which will be affordable, and over 1 million sq ft of commercial space for offices, retail and leisure, providing a significant boost for the local economy.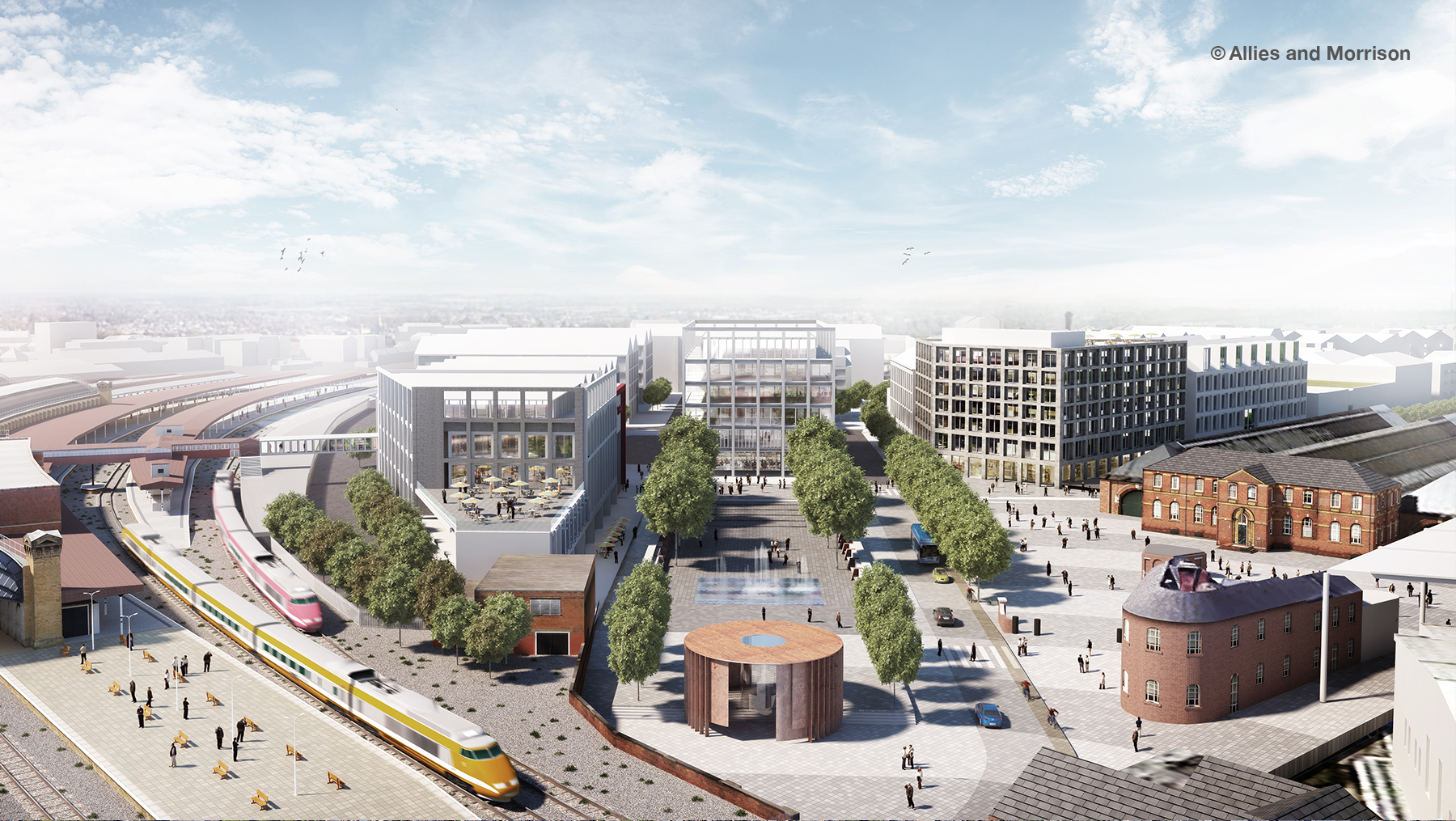 As majority landowners on the site, Homes England and Network Rail are acting as master developers, working in collaboration with the City of York Council and the National Railway Museum.
The funding for the infrastructure works has been secured through the government's Housing Infrastructure Grant (£77.1m), the City of York Council's Enterprise Zone Fund (£35m) and from the West Yorkshire Combined Authority (£23.5m).
The sign-off of the contract with Sisk follows news that Homes England and Network Rail has officially launched the procurement process to secure a strategic development partner to bring forward York Central, supported by JLL.