Designed by DLA Architecture, the proposal includes a 42-storey tower, standing at 154m tall, comprising 1,125 student beds as well as 18,500 sq ft of ancillary facilities.
This will be accompanied by a second purpose-built student block of 32 storeys for 638 student beds.
The third building, standing at 25 storeys, will accommodate 348 build to rent flats.
Galliford Try has set out the construction management plan as part of the planning submission. It plans to use 'off-site manufactured' bathroom pods and pre-cast concrete façades.
It is the second development proposal for the Wellington Street and Wellington Bridge Street site, which was cleared back in 2014.
Previous plans for two build to rent buildings and a hotel were previously proposed three years ago but were not brought forward.
Daniel Newett at Urbanite, said: "We are delighted to reach this landmark with a scheme worthy of this important strategic site.
"The team has helped us to arrive at a viable and deliverable scheme that will regenerate a key strategic gateway in the West End of Leeds.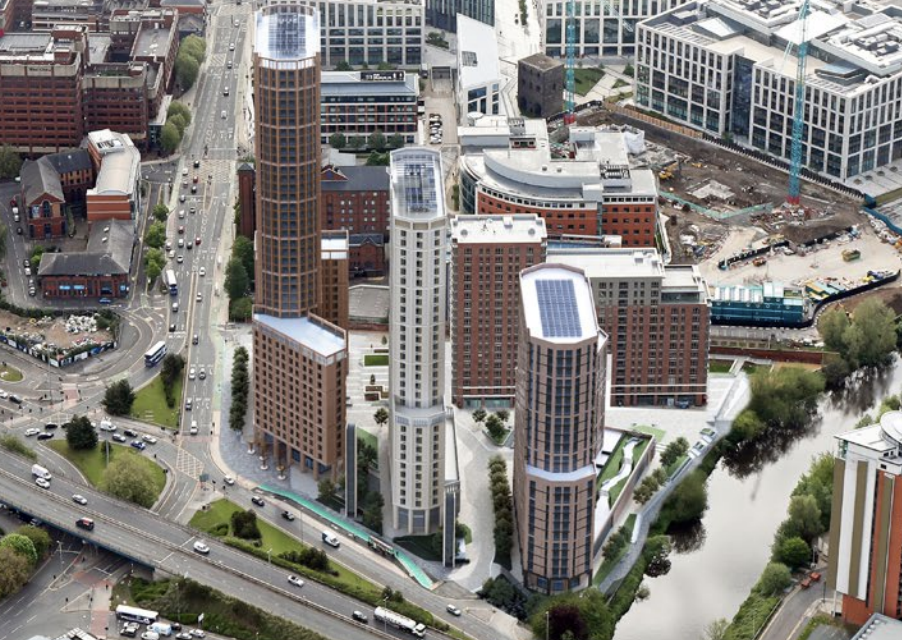 "The plans deliver against much-needed mixed tenure housing with fantastic public realm that is both sustainable and adaptable in the future."