The £300m project will be built next to AstraZeneca's flagship building at the Cambridge Biomedical Campus.
Designed by architects NBBJ, Cambridge Cancer Research Hospital is a partnership between Cambridge University Hospitals and the University of Cambridge to build the 26,000 m2 cutting-edge specialist cancer hospital.
Health minister Maria Caulfield revealed the planned regional specialist hospital could now progress as part of the government's New Hospital Programme with approval granted for the project to seek expressions of interest from the construction industry.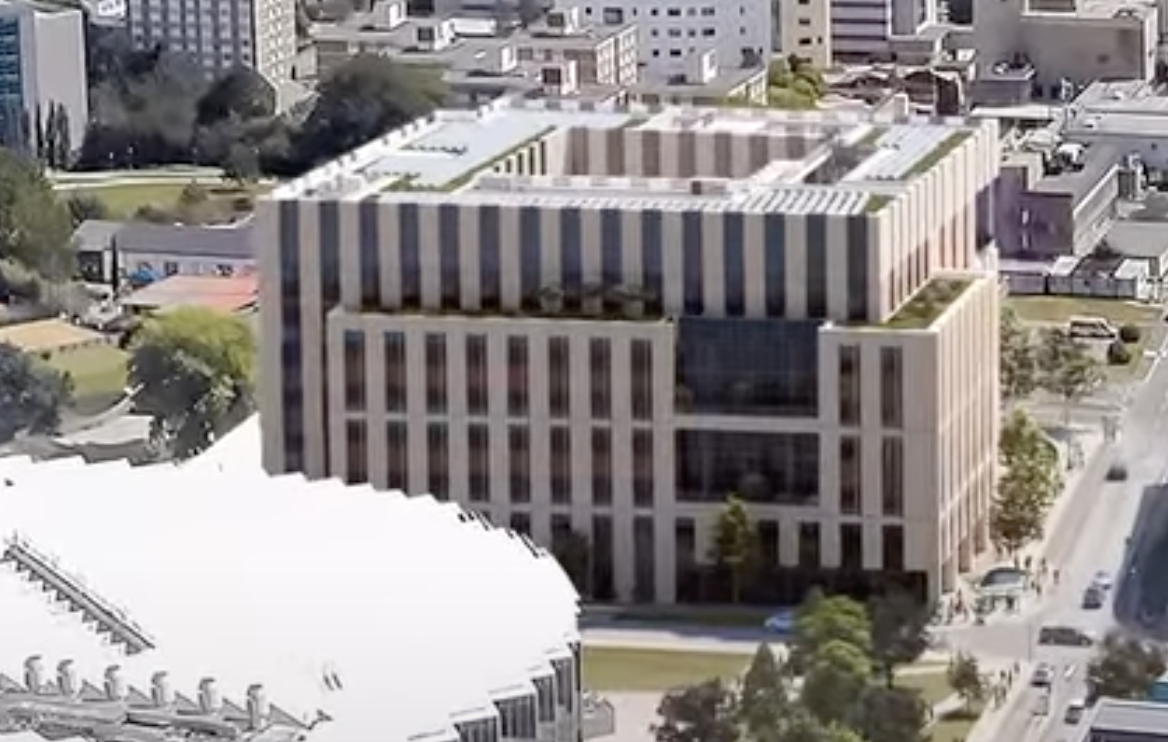 She said: "We are determined to improve outcomes for cancer patients. The Cambridge Cancer Research Hospital has been made possible by our New Hospital Programme, backed by an initial £3.7bn in government funding to deliver 40 new hospitals by 2030.
The CCRH project expects to submit the next stage of the business case process – the outline business case – in autumn this year.
This means construction of the new hospital could begin in late 2023 with an expected finish in 2025/26.
The cancer hospital will provide new capacity for highly specialised care and will enable patients from across the east of England to benefit from world-leading science and improved care pathways.