Former Spanish owner Ferrovial said the deal was worth £400m for the Amey infrastructure services and consulting business which employs 11,000 people and has a turnover of £1.4bn.
Buckthorn has partnered in the deal with One Equity Partners and is vowing to "invest in Amey to strengthen and grow the business and to access new opportunities, particularly in energy transition."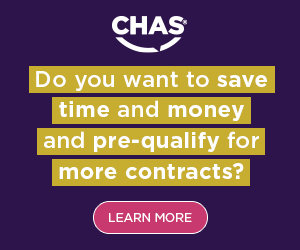 Nicholas Gee, Founding Partner at Buckthorn Partners, said: "Amey is at the heart of developing innovative routes to deliver the UK's infrastructure needs.
"Amey's consulting and engineering services are essential to expedite the energy transition by improving the performance of transport and building infrastructure.
"We are delighted to acquire a business with market leading capability in managing critical infrastructure and look forward to building on this capability and on Amey's positive work in social value and sustainability.
"Our ownership will bring stability, investment and expertise to grow and develop the company. We have a strong track record of growing businesses and are excited about the prospect of working closely with Amey and its excellent workforce to shape the future of the business."
Amey was first put up for sale by Ferrovial in 2018.