Working with housing association Catalyst, the developer had already secured planning to build 990 homes at the Ealing estate three years ago. This had a development value of £380m.
The recast scheme, now valued at £460m and costing around £275m to build, will now deliver an extra 238 homes, half of these affordable, taking the overall total to nearly 1,230 homes.
Alongside this, there will be more resident amenity and community facilities, revisited in accordance with changing needs and views from the community post-COVID.
More than a third of the six-acre development will be landscaped green space, with a series of courtyard gardens, woodland pockets, allotments and an eco-walk.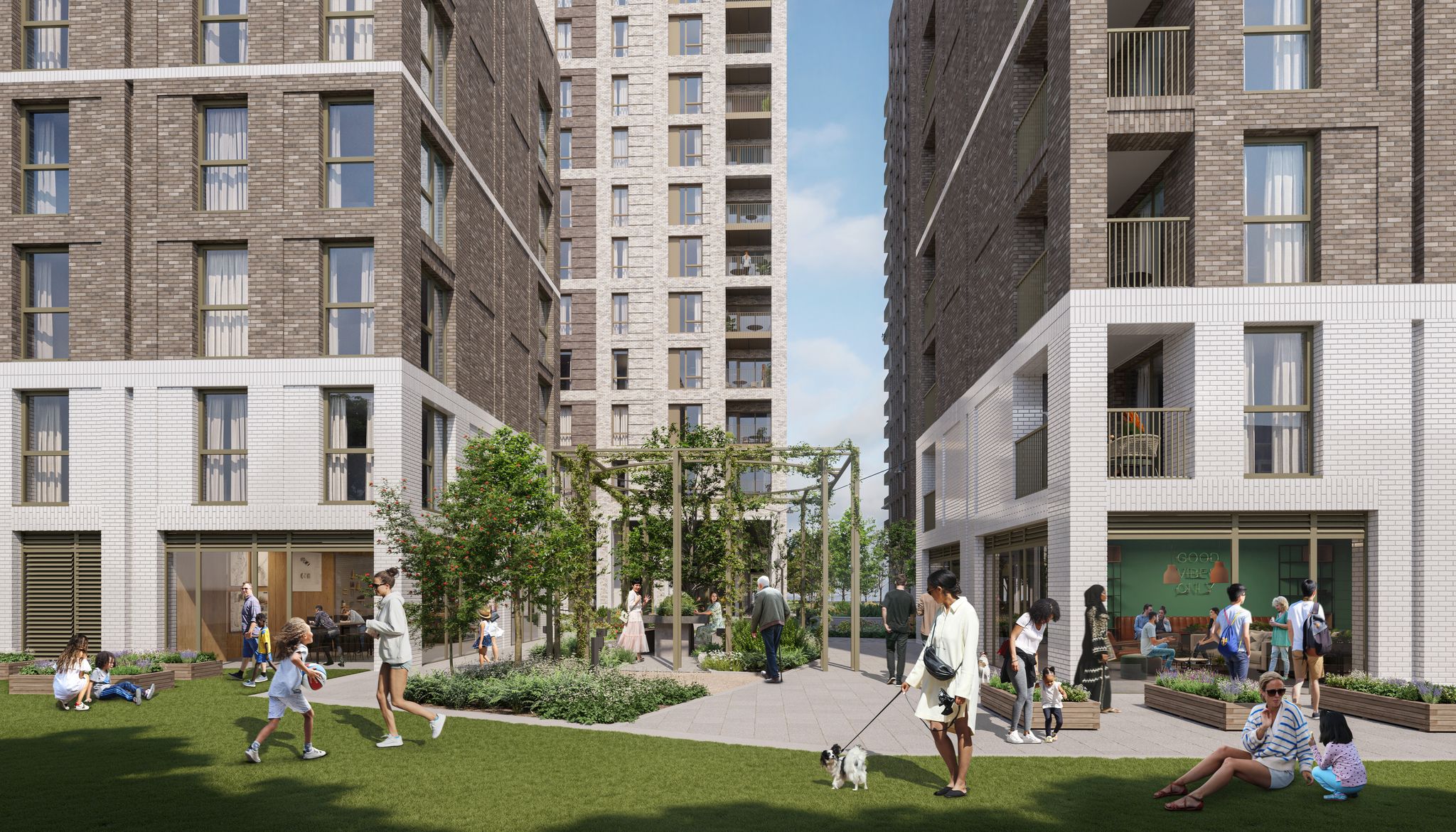 As part of Mount Anvil and Catalyst's commercial placemaking strategy, the new facilities will include improved commercial spaces, of which 40% will be affordable workspace with 6% dedicated to local independent businesses.
The first affordable homes in the masterplan are due to complete in early 2023 with private for sale homes expected to be delivered in Spring 2024.
Ealing's planning officers said the scheme "will significantly improve the standard of accommodation for existing residents and provide a wide range of high-quality new homes".
Marcus Bate, Partnerships and Community director at Mount Anvil, added: "We are truly excited to bring forward this scheme with our partners at Catalyst. We have worked very hard to listen to Friary Park residents to create a place that will be a huge asset for the local area. Whether you are looking for a fantastic place to call home, a green space to socialise with friends in, or a creative affordable space to work from, our proposals will provide something special as part of an outstanding healthy working community at Friary Park."