The project involves replacing a 1960s shopping precinct to build a new neighbourhood with nearly 100 homes and shops built around a new public square and flexible indoor community space.
Caddick Construction is believed to be in the frame to build the regeneration project with main building work due to start in Sping 2023.
Consented this year by Bolton Council, Capital & Centric's re-boot – named Farnworth Green – is backed in part by the Government's Future High Street Fund, the Greater Manchester Combined Authority's Brownfield Housing Fund and Bolton Council's District Centres Fund.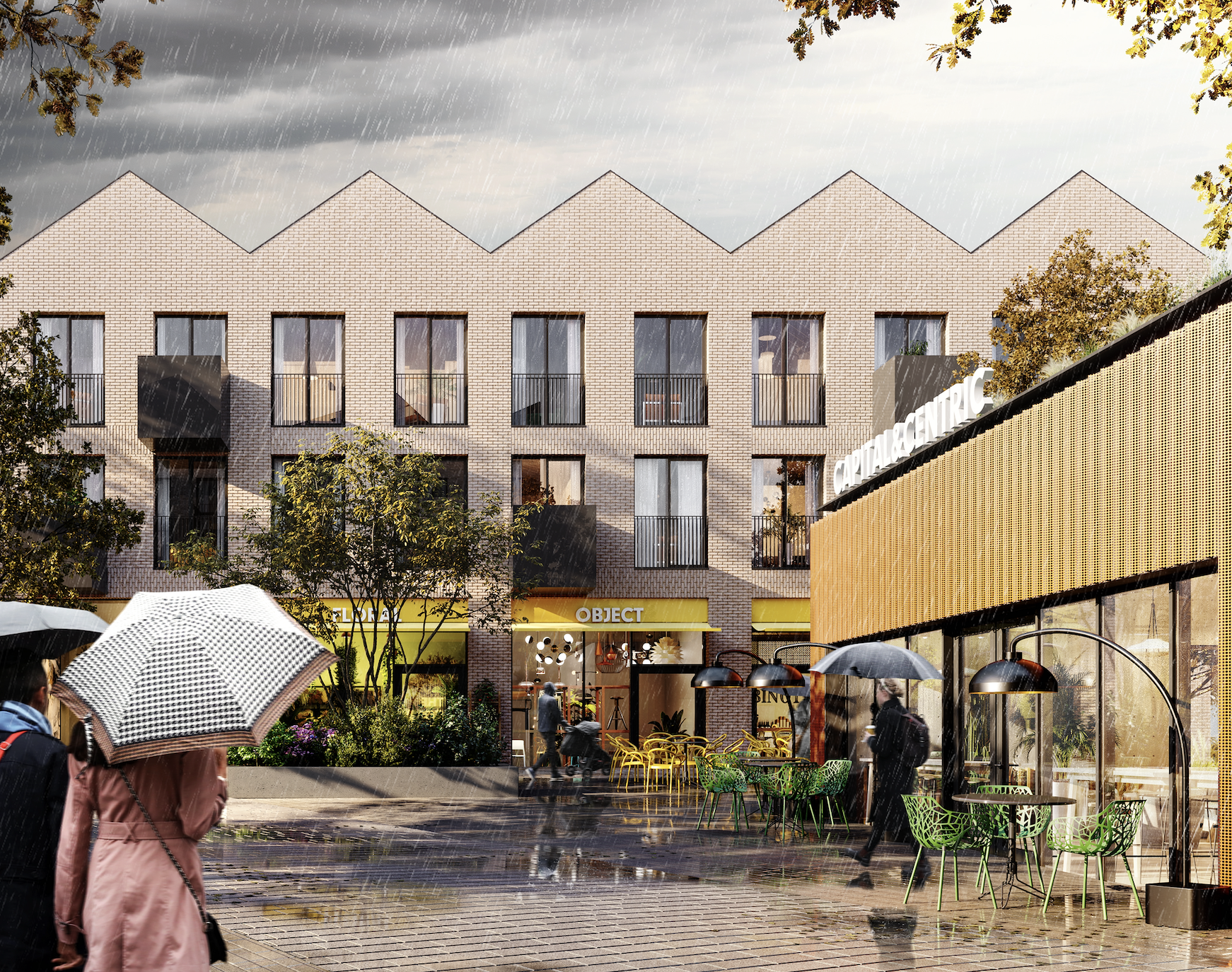 The major milestone rounds off a year of sustained growth for the Manchester-based developer, which this year got underway on anchor town centre projects in the likes of Stockport (Weir Mill) and Stoke-on-Trent (Goods Yard).
Tim Heatley, co-founder of Capital & Centric, said: "Our intention from the off was to design a really liveable town centre in Farnworth, one where new residents can forge a future and existing locals can spend quality time as a community. It's all part of bringing quality design and finishes you usually expect from city centres into Greater Manchester's suburban towns.
"That comes with its own challenges, least of all the current economic climate and overcoming rising costs across the board. But with our track record and the continued support from the Council, Combined Authority and Government, we'll face the challenges head on to deliver something standout for Farnworth."