The initiative with Salary Finance will offer a range of financial benefits to all employees including loans with a fixed APR of 7.9%.
Staff can also access advances on earned pay to avoid relying on overdrafts or credit cards plus savings schemes and free financial education.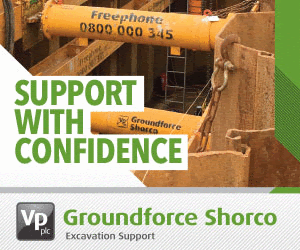 The move follows Skanska's recent investment of £1m in cost-of-living support with one-off payments of £750 to around 1,300 employees.
Executive Vice President Harvey Francis said: "As a values and purpose-led business, we want to do everything we can to support our people during what is a very challenging period for many households.
"Our financial health is a vital part of our wellbeing. Unfortunately, most of us worry about money at some point in our lives, but recent increases to the cost of living have made financial concerns a key consideration for many more of us."