It has now emerged that workers and engineers from a second following bus clambered onto the overturned bus to smash windows to get people out before the emergency services arrived at the scene.
The double-decker bus was carrying 70 workers to Hinkley Point when it overturned early on Tuesday morning injuring 56 people.
The incident took place at 6am yesterday morning on the A39 Quantock Road, near Bridgwater in Somerset.
A source told the Enquirer: "The bus is said to have swerved to avoid a motorbike in icy conditions.
"The air ambulance was sent to the site and medics set up a triage scene at the site."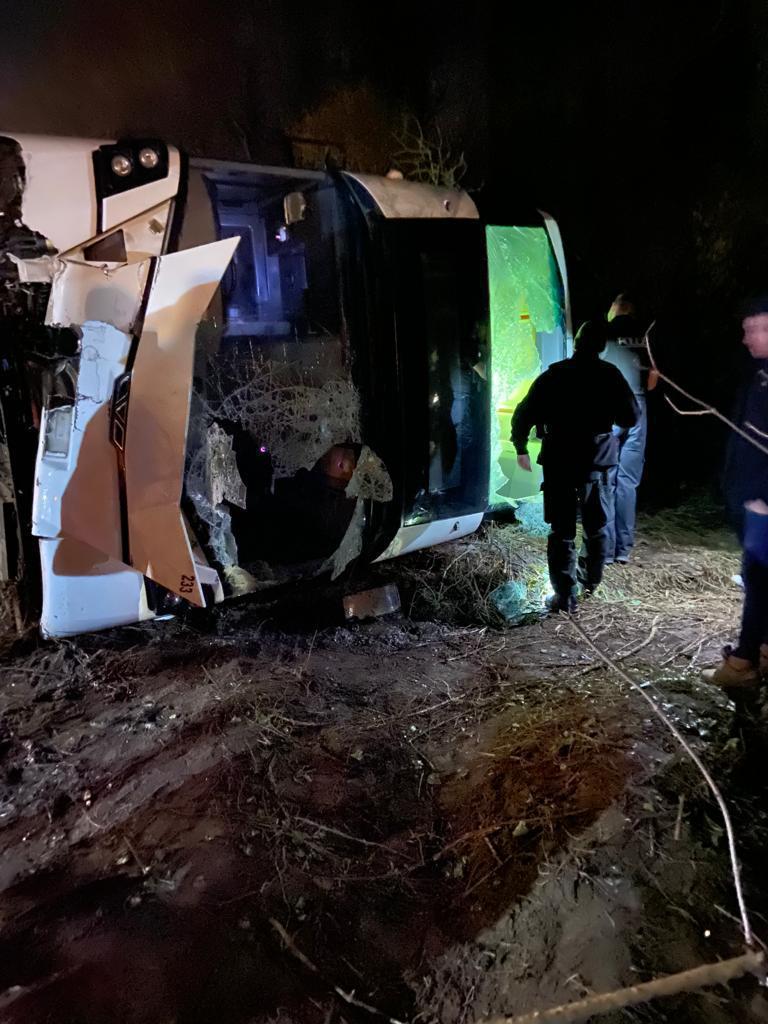 A spokesperson on behalf of the NHS in Somerset said: "As of 3pm on Tuesday, 27 patients were treated at the Minor Injuries Unit in Bridgwater and a further 26 were treated at the Emergency Department at Musgrove Park Hospital for injuries consistent with a serious traffic collision.
"A small number require surgery and some have been admitted to inpatient wards.
"A further three patients were taken to Southmead Hospital, Bristol, where they received treatment, but none have needed to be admitted to hospital."
A statement from client EDF said: We are supporting those affected and our thoughts are with all involved. Safety of our workforce is of paramount importance to us and we will assist the police as they investigate the cause of the incident."