Acting as construction manager, the firm has issued a call for bids on an estimated £7m demolition package for the new museum job at West Smithfield.
It is also on the hunt for key MEPH packages on parts of the project initially covering an estimated £12m of plumbing, £12m electrical services package, and £7m of ductwork and ventilation work.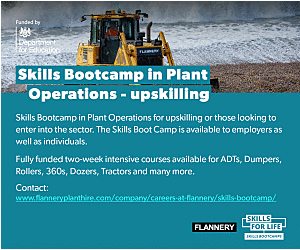 The Museum of London is also on the hunt for a MEPH commissioning manager, acting as independent company, to manage and record the building services testing and commissioning for the project.
Bids for the various work packages are due to be invited next month with the aim of awarding contracts from June onwards
The Museum of London project is being designed by Stanton Williams, Asif Khan and Julian Harrap Architects.
Click on the work package to express an interest in bidding demolition, mech and public health, electrical services, ventilation, commissioning management.