The same development team including investor Eurofund Group, Leonard Design Architects, Currie & Brown and Waterman has drawn up separate plans to redevelop the Eagle Market and Bradshaw Way Retail Park.
The site forms part of the wider Derbion masterplan to breathe new life into the area near the bus station.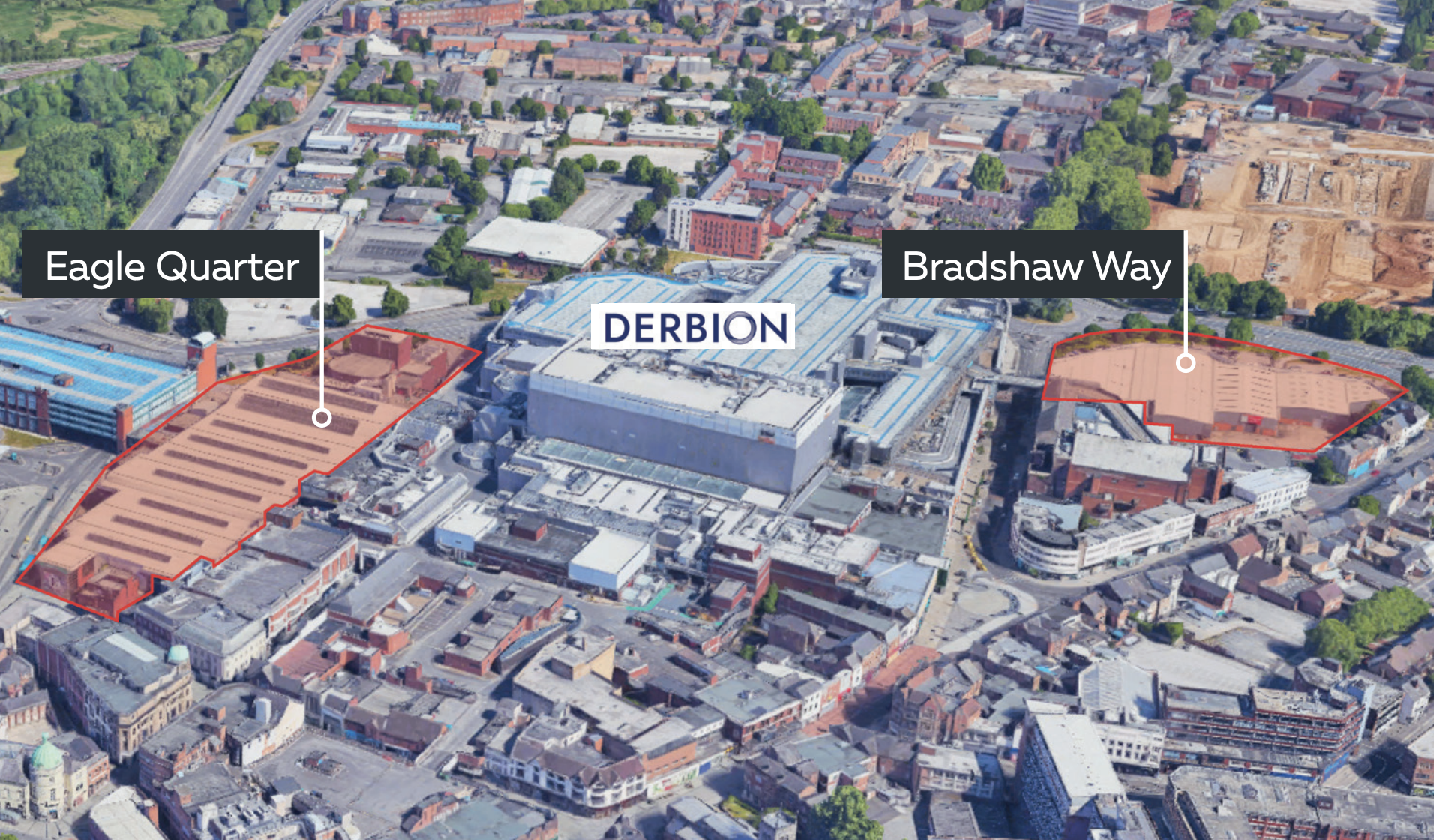 The largest of the two outline plans, known as the Eagle Quarter, would see around 875 homes built across 11 buildings with one rising to 29 storeys. This plan also include 250,000 sq ft of commercial space.
These proposals will improve public access from the bus station, build a new entrance to Derbion on East Street, add additional shops and leisure outlets and create a new public boulevard.
Subject to planning, demolition of the existing 1990s Eagle Market building could get underway as early as May.
The other scheme at the Bradshaw retail park site to the south of the Derbion will deliver 420 homes and around 55,000 sq ft of commercial space, across six buildings with the tallest rising to 19 storeys.