The deal will allow the Stock Exchange-listed firm to invest in its remaining business stream Tamdown civil engineering, which specialises in housing work, and also return cash to shareholders by way of a tender offer for shares.
After a two-year turnaround programme, London and south east-based Tamdown saw revenue rise 26% last year due to a high level of site activity, returning to an operating profit, excluding exceptions of £2.9m after a loss of £0.6m in 2021.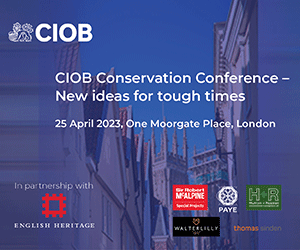 Mike Morris, chief executive officer of Nexus, said: "Following last year's strategic review, I am delighted that we have successfully crystalised value for all shareholders and stakeholders through the sale of TriConnex and eSmart Networks.
"This transaction has been structured to leave our Tamdown business well capitalised, with a strong executive leadership team who will continue to successfully drive its transition plans.
"Tamdown is in a resilient position for the year ahead, with high customer retention and repeat business."
He added: "It has a strong order book of £95.5m which provides good visibility of revenue to help navigate any macroeconomic headwinds. I remain deeply committed to Nexus and look forward to supporting the new team as they take the business forward."
This morning Nexus also announced 2022 year-end results for the group, including the TriConnex and eSmart Networks operations, with revenue ahead 27% to £173m but reporting a pre-tax loss of £900,000 (2021: loss £1.7m).