He will take up the position of regional director after four years as programme director at Keltbray.
Previously, Wood held senior positions at TXM Plant and at Balfour Beatty where he spent 22 years of his career.
He will take overall responsibility for developing Barhale's portfolio of work in Yorkshire and the North East across transport, energy, water and the built environment.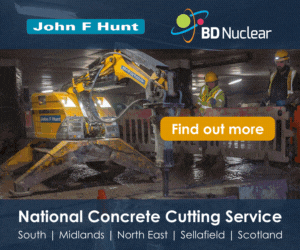 Wood will also lead and support the successful delivery of projects for Yorkshire Water. Under the AMP7 framework, Barhale works in joint venture with Enpure, on complex civils for the clean and waste water network.
Chief executive Martin Brown said: "Mark brings with him exactly the sort of strong programme management and engineering skills which we see as a hallmark of Barhale.
"His appointment will ensure that we continue to grow our relationship with existing clients and support the delivery of our business plan targets and objectives for the region.
"Mark's extensive civil engineering and rail infrastructure experience will also add depth to our senior team as we continue to grow our business and increase our presence across the region."