Beausang, aged 40, has more than 20 years of experience in construction.
He joined Byrne Bros in 2011 as a project manager on the Heathrow Terminal 2B development.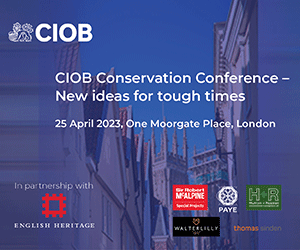 Prior to his appointment as a director in 2018, he was responsible for the Paddington Crossrail Station development and the 100 Bishopsgate project in the City of London.
More recently he led the construction of complex commercial, infrastructure and residential contracts including The Peninsula Hotel, Wood Wharf, One Nine Elms and Euston Station.
Michael Byrne, group chief executive, said: "For more than a decade Phil has been an integral part of our success and has the energy and skills to lead the business going forward."