Construction will now start at the Whitehall Road scheme consisting of two towers rising to 26 and 31 storeys.
Designed by local architects Carey Jones Chapman Tolcher (CJCT), the scheme is the second phase of development by Hub at the previous site of Doncaster Monkbridge Iron and Steelworks.
Sisk is presently building a smaller £68m double-block project, known as Latitude Purple at the canalside site.
HUB acquired Latitude Blue, in partnership with Bridges Fund Management in 2021 and was granted full planning permission in 2022. HUB has secured a £108m forward funding deal with Canadian real estate investment company Realstar to deliver the scheme.
Damien Sharkey, managing director at HUB, said: "This is a landmark deal for HUB, and is testament to the quality of the scheme, and to our strong track record.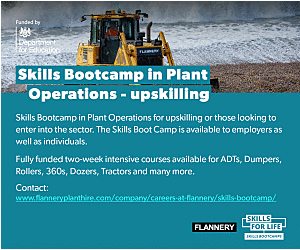 "RG Group also has a great record of delivering exceptional construction projects and shares our values of putting people first and ensuring long-term value.
"We are very excited to now start construction on this fantastic new place that will bring high quality, well-connected homes, employment opportunities and community facilities to this increasingly vibrant area of Leeds."
Chris Lambourn, Director at RG Group, said: "Latitude Blue adds to our portfolio of projects across the city, where we have been working on high quality living developments for several years."