The process developed at Cambridge University combines scrap steel recycling with cement clinker production using recycled concrete as a flux rather than limestone.
Over the planned two-year trial period the Cement 2 Zero project will investigate both the technical and commercial aspects of upscaling Cambridge Electric Cement production to produce 20 tonnes of the world's first zero emissions cement.
This will then be used in a construction project.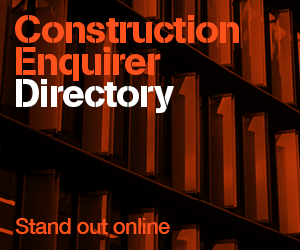 The project team involves academics from University of Cambridge, and experts at Tarmac, Atkins, Balfour Beatty and the Materials Processing Institute where the production and testing is taking place.
The innovative project has secured £6.5m of Government funding as part of the Transforming Foundation Industries Challenge.
Dr Philippa Horton, University of Cambridge, who created the project consortium, said: "If Cambridge Electric Cement lives up to the promise it has shown in early laboratory trials, when combined with other innovative technologies, it could be a pivotal point in the journey to a zero-emissions society.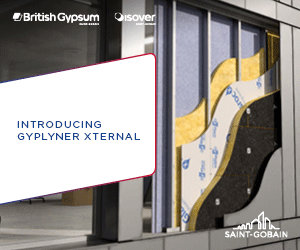 "The Cement 2 Zero project is an invaluable opportunity to collaborate across the entire construction supply chain, to expand CEC from the laboratory to its first commercial application.
"This major break-through is a result of Dr Cyrille Dunant and his research team at the University of Cambridge. They invented a new process which brings together two cement and steel industries by combining the production processes, transforming a by-product of steel recycling into a valuable material, in one zero emission process."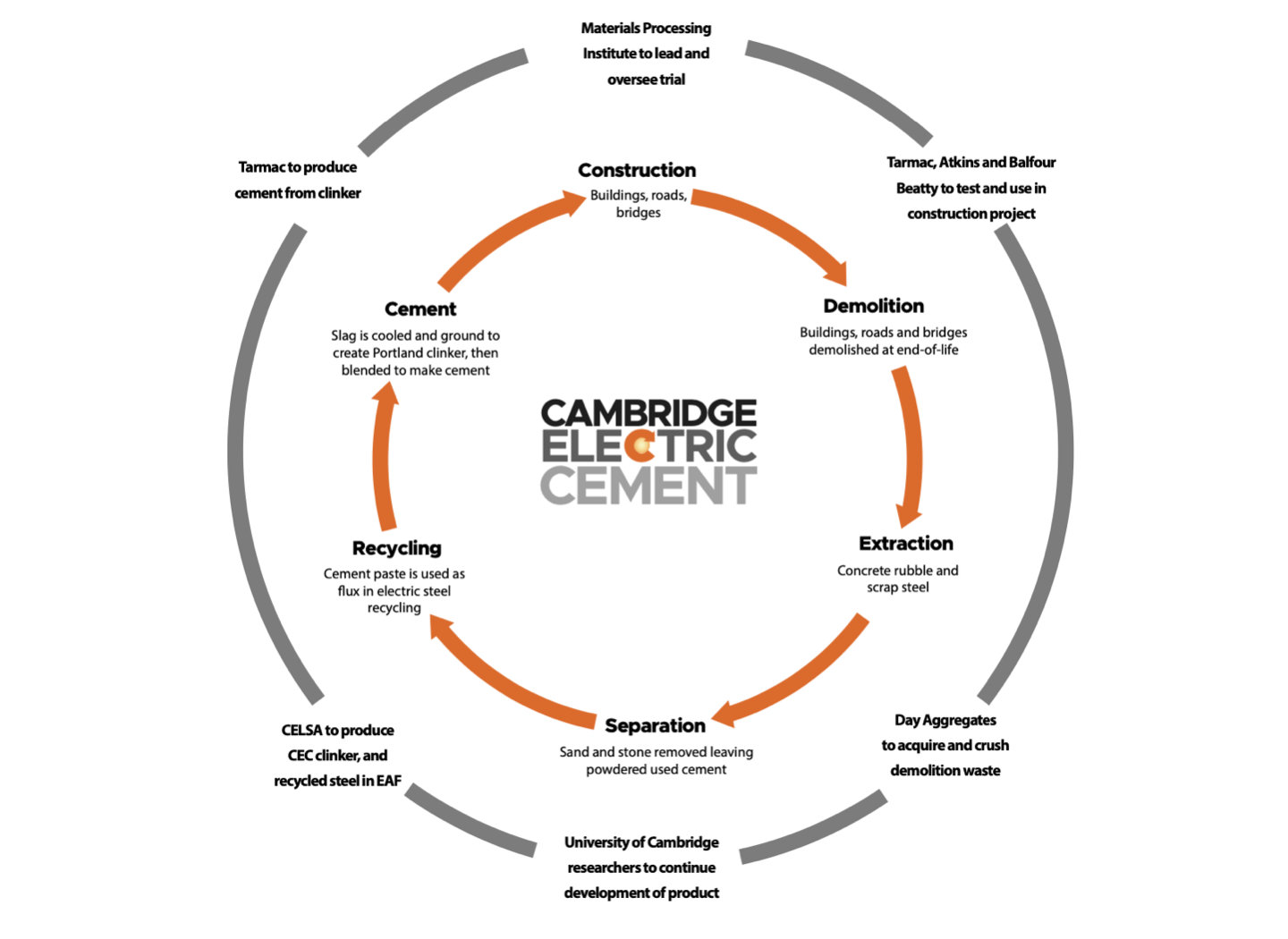 Manufacturing process
---
The Cement 2 Zero project aims to demonstrate that concrete can be recycled to create a Slag Forming addition which could, when cooled rapidly, replace Portland cement.
Dr Dunant discovered that the chemical composition of used cement is virtually identical to that of the lime-flux used in the conventional Elecric Arc Furnace steel recycling process.
Traditional Portland clinker, one of the main ingredients in cement, is produced by firing limestone and other minerals in a kiln at extremely high temperatures of around 1,450°C, a process which accounts for more than 50% of the cement sectors' emissions.
By contrast, Cement 2 Zero will use recycled cement as the flux in the electric steel recycling process which would be powered by renewable energy, the by-product of which, when cooled and ground, produces Portland cement clinker, which is then blended to make 'zero-emissions' cement.
This innovative cement product could be made in a virtuous recycling loop, that not only eliminates the significant emissions of cement and steel production, but also saves raw materials.
If recycled cement is used only as a one-for-one substitute for lime flux, production will be limited by global electric arc furnace capacity.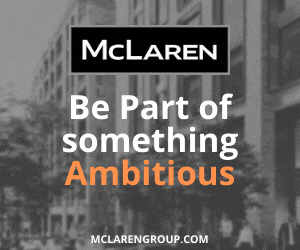 With current global electric arc furnace capacity of around 700 million tonnes per year, the research team estimates annual production of around 100-150 million tonnes of clinker per year could be achieved.
If this clinker is blended with calcined clay and ground limestone, the volume of cement will be just over double the volume of clinker, so could yield around 200-300 million tonnes of cement.
Global electric arc furnace capacity is likely to double in the next 30 years. This could pave the way to production of around 0.5Gt of cement per year with virtually no emissions. This is around one-eighth of today's global production.