Underlying profit from operations at the UK Construction business hit £59m for the year to December 31 2022 from a £2m loss last time caused by write-downs on London residential projects.
Turnover at UK Construction ticked-up to £2,763m from £2,593 driven mainly by increased activity on HS2 and Hinkley Point C which more than offset reduced regional volumes.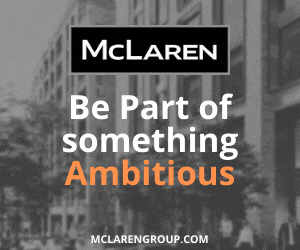 During the year 91% of UK Construction revenue was from public sector and regulated industry clients up from 90% in 2021 while lower risk target-cost and cost-plus work now accounts for 90% of the business.

Group pre-tax profit rose to £287m from £87m on turnover up to £8,931m from £8,263 as the order book rose to £17.4bn from £16.1m.
Group Chief Executive Leo Quinn said: "The strong results in 2022 are a testament to Balfour Beatty's transformation into a well-balanced and lower risk group.
"The diversified portfolio, both geographically in the UK, US and Hong Kong, and operationally across Construction Services, Support Services and Infrastructure Investments, plus the strength of our balance sheet and cash management, have provided the resilience for the Group to deliver ahead of expectations and grow our order book through the global instability seen in 2022."