Developer Peel NRE, which acquired the decommissioned Fiddler's Ferry Power Station last summer, plans to develop the vast site in three phases.
The first will involve four industrial buildings and service yards totalling 1.4m sq ft of floorspace, supporting around 500 construction jobs a year during the build phase.
This submission of detailed plans for phase one comes ahead of the appointment of demolition contractors, which is expected in the coming weeks.
The former coal stockyard, office buildings and four northern cooling towers are expected to be demolished before the end of the year.
Later phases of the 10-15 year project will include a new neighbourhood to the east of the former power station which could include 1,760 family homes supported by space for a new primary school, shops and a GP surgery.
Plans for the further residential development will be submitted at a later time and will be guided by a Development Framework including a wider masterplan for the site which will be shared with the public later this year.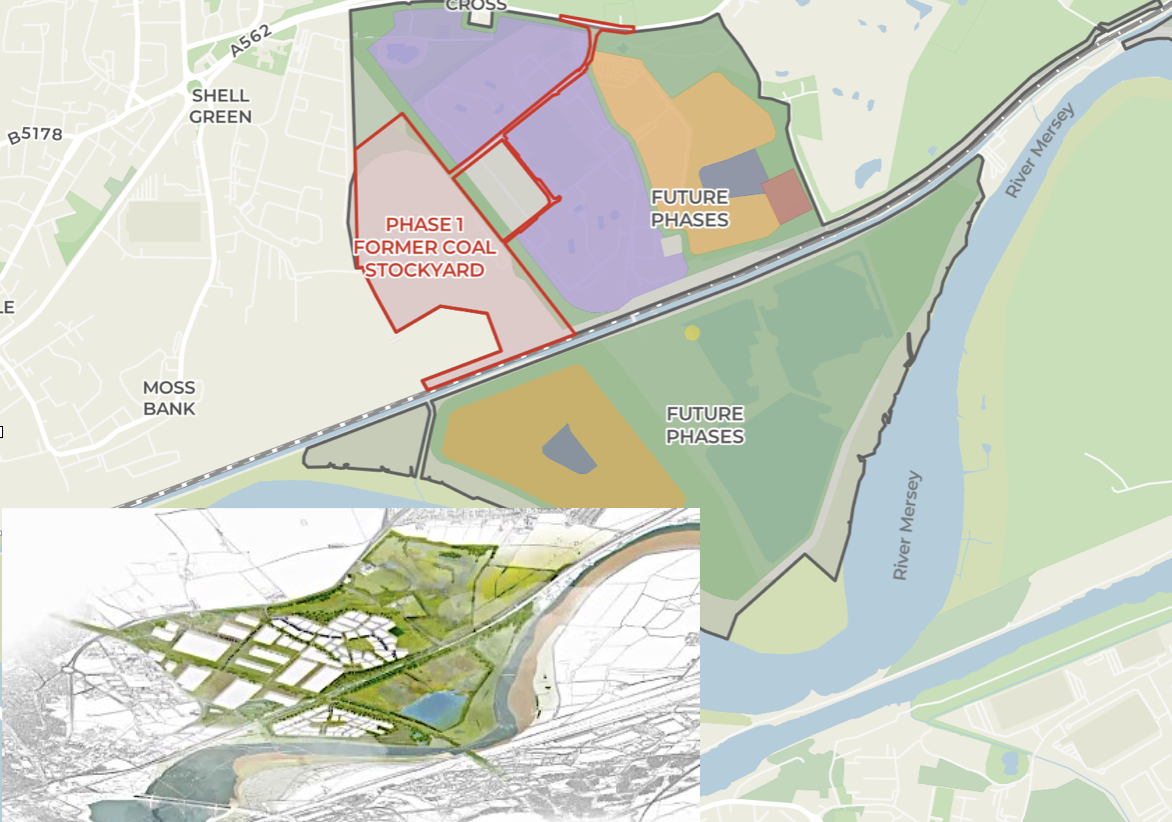 Thse later areas will need extensive excavation and remediation. Currently, much of this land, such as the ash lagoons, is not safe for the public to access with Peel planning to excavate the ash that has been deposited over the years.
Transport improvements are a key part of the proposals with NRE committing to improvements of the existing Widnes Road (A562).
Kieran Tames, Development Director at Peel NRE said: "Following a detailed consultation with stakeholders across Warrington and Halton and members of the local community, we are delighted to submit the planning application for the Phase 1 redevelopment of Fiddler's Ferry.
"Over 5,700 individuals engaged with our interactive consultation hosted by specialist digital agency Deetu as well several in-person events in Warrington, Widnes and Penketh.
"The level of public support during the consultation was significant, with particular support for the redevelopment of brownfield land, job creation, and more sustainable and energy efficient buildings."