He joins to raise the profile of the TWf, which was set up 14 years ago to promote high standards and technical expertise within the sector.
This new role reflects the desire of the board to develop and progress the TWf and achieve greater awareness and engagement with the wider industry.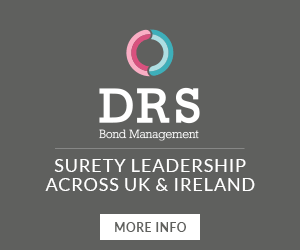 James said: "I am delighted to accept the challenge of taking the vital work of the TWf forward to the next level, and the equally important task of promoting greater engagement with its work."
TWf has established an extensive knowledge base, with over 230 members covering more than 30 different specialisms and disciplines, all of which fall within the temporary works remit.
Rob Millard, TWf Chair and MD of DE Construction Solutions, said: "Robin's most recent experience as Managing Director of the NASC provides a great foundation to use his knowledge and skills in support of the TWf."