Stockport MDC and ECF will invest over £250m to transform Stockport centre with 1,200 new homes, alongside retail, leisure, and office space.
Lord Kerslake, Chair of Stockport MDC, said "Work to deliver the Town Centre West masterplan is continuing at pace, with a number of our landmark schemes such as the Interchange, Weir Mill and the latest phase of Stockport Exchange, completing this year and next.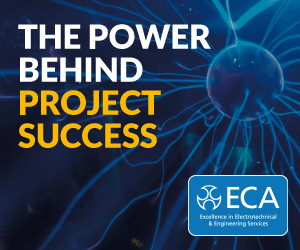 "This latest milestone is another major step forward in our plan to create one of the most liveable town centres, not only in the region, but in the UK."
ECF is a strategic joint venture between Muse, Legal & General and the government's housing and regeneration agency, Homes England.
A planning application for the site will be submitted in Summer 2024, with a target completion of the first phase by summer 2027.
Stockport 8 is adjacent to two other landmark developments within the Town Centre West masterplan. These include Stockport Interchange – a major redevelopment of the former bus station into a state-of-the-art transport hub, with new homes and a two-acre rooftop park, by Transport for Greater Manchester – and Weir Mill – a waterfront heritage building that is being restored, to create new homes and a leisure and culture destination for the town.
The plans for the Town Centre West masterplan, for which Stockport MDC is the delivery vehicle, will see the creation of up to 4,000 new homes, 1m sq ft of new employment space, major public transport improvements, new green space and local amenities over the next 15 years.